F9: The Fast Saga Locations
F9: The Fast Saga (Fast & Furious 9) is an American action-adventure crime film directed by Justin Lin, written by Daniel Casey and Justin Lin, based on the characters created by Gary Scott Thompson. Starring Vin Diesel, John Cena, Tyrese Gibson, Michelle Rodriguez, Chris "Ludacris" Bridges, Nathalie Emmanuel, Jordana Brewster, Helen Mirren, and Charlize Theron, the film is a sequel to "The Fate of the Furious", and the ninth main installment in The Fast Saga franchise. It was released on 25 June 2021, in the United States. Fast & Furious 9 was shot in Los Angeles, Edinburgh, London, and Tbilisi, Georgia. Additional filming took place at Leavesden Studios in Hertfordshire, the UK. Filming locations also included Krabi, Ko Pha-ngan, and Phuket in Thailand.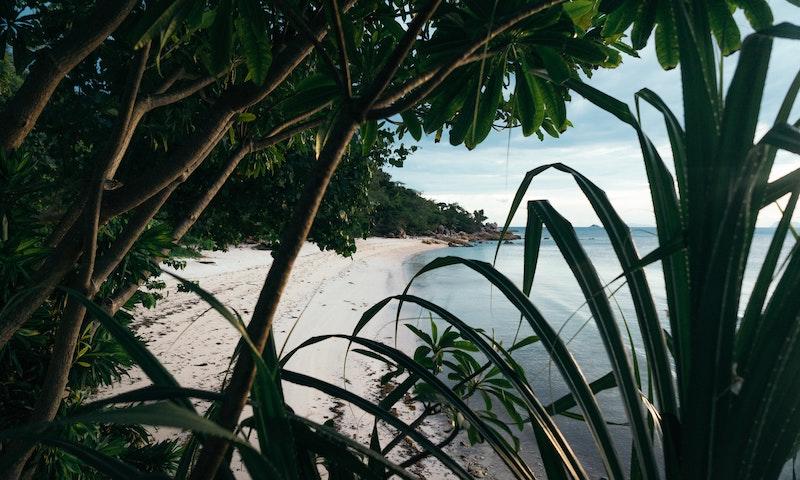 Ko Pha Ngan. Photo by Thiago Palia on Unsplash.
Where was F9: The Fast Saga Filmed?
F9: The Fast Saga was filmed in Aleksandr Pushkin St, Edinburgh, Eggborough Power Station (Closed), Freedom Square (თავისუფლების მოედანი), Ko Pha Ngan (อำเภอเกาะพะงัน), Krabi (กระบี่), London, Los Angeles, Phuket City (เทศบาลนครภูเก็ต), RAF Greenham Common, Rustaveli Ave, Rustavi (რუსთავი), Tbilisi (თბილისი), Vazha-Pshavela Ave and Warner Bros. Studios Leavesden.
The complete list of the locations with latitude and longitude coordinates are listed below in the table.
F9: The Fast Saga Locations Map
F9: The Fast Saga Locations Table
| Location Name | Latitude | Longitude |
| --- | --- | --- |
| Aleksandr Pushkin St | 41.695297 | 44.802174 |
| Edinburgh | 55.950191 | -3.187550 |
| Eggborough Power Station (Closed) | 53.712234 | -1.129977 |
| Freedom Square (თავისუფლების მოედანი) | 41.693478 | 44.801498 |
| Ko Pha Ngan (อำเภอเกาะพะงัน) | 9.731263 | 100.012016 |
| Krabi (กระบี่) | 8.091876 | 98.896187 |
| London | 51.507351 | -0.127758 |
| Los Angeles | 34.052235 | -118.243683 |
| Phuket City (เทศบาลนครภูเก็ต) | 7.882317 | 98.388954 |
| RAF Greenham Common | 51.378769 | -1.280937 |
| Rustaveli Ave | 41.699638 | 44.796890 |
| Rustavi (რუსთავი) | 41.522091 | 45.040195 |
| Tbilisi (თბილისი) | 41.693630 | 44.801620 |
| Vazha-Pshavela Ave | 41.726109 | 44.751724 |
| Warner Bros. Studios Leavesden | 51.693249 | -0.419704 |
Related Movies