Avatar: The Way of Water Locations
Avatar: The Way of Water is an American action-adventure sci-fi movie directed and produced by James Cameron, written by Cameron, Josh Friedman, Rick Jaffa, Shane Salerno, and Amanda Silver, and produced by Cameron and Jon Landau. Starring Sam Worthington, Zoe Saldana, Giovanni Ribisi, Joel David Moore, Stephen Lang, Dileep Rao, Matt Gerald, CCH Pounder, Kate Winslet, Sigourney Weaver, Vin Diesel, Jemaine Clement, and Michelle Yeoh, the film is the second installment in the Avatar films. It follows Jake Sully and his family with Neytiri living in Pandora. But everything starts to change when the R.D.A. invades again Pandora. Avatar became one of the most expensive movies of all time, with a $250 million budget. The film was released by 20th Century Studios on December 16, 2022, and won an Academy Award for "Best Achievement in Visual Effects". Avatar: The Way of Water was shot in New Zealand. Filming also took place at MBS Media Campus in California.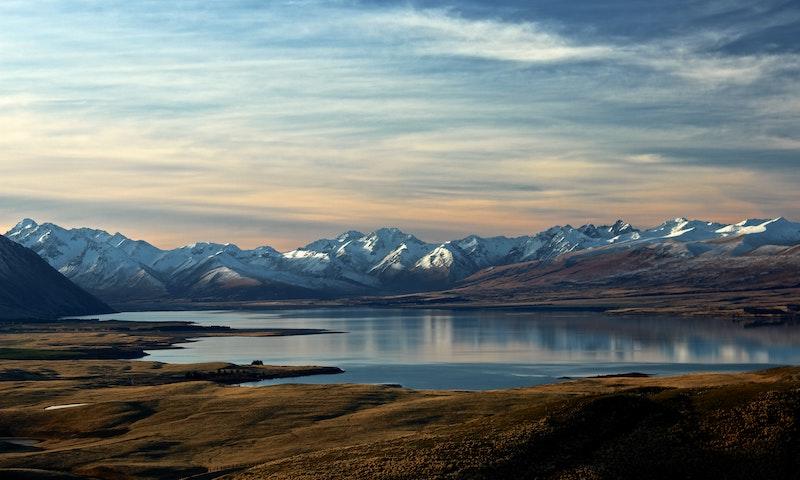 New Zealand. Photo by Tobias Keller on Unsplash.
Where was Avatar: The Way of Water Filmed?
Avatar: The Way of Water was filmed in Manhattan Beach, MBS Media Campus, Stone Street Sudios and Weta Digital (visual effects).
The complete list of the locations with latitude and longitude coordinates are listed below in the table.
Avatar: The Way of Water Locations Map
Avatar: The Way of Water Locations Table
| Location Name | Latitude | Longitude |
| --- | --- | --- |
| Manhattan Beach | 33.881481 | -118.411652 |
| MBS Media Campus | 33.898846 | -118.384125 |
| Stone Street Sudios | -41.318207 | 174.813293 |
| Weta Digital (visual effects) | -41.305489 | 174.823334 |
Related Movies