Into the Night Locations
Into the Night is a Belgian sci-fi drama thriller television series created by Jason George, and inspired by the Polish novel "The Old Axolotl" by Jacek Dukaj. Starring Pauline Etienne, Laurent Capelluto, Stefano Cassetti, Mehmet Kurtulus, Babetida Sadjo, Jan Bijvoet, Ksawery Szlenkier, Vincent Londez, Regina Bikkinina, and Alba Gaïa Bellugi, the series became the Netflix's first Belgian original series. The first episode of the show was directed by Inti Calfat and Dirk Verheye, written by Jason George, and was released on May 1, 2020, on Netflix. Into the Night was shot in Brussels, Belgium. Filming also took place at the Skopje International Airport in Northern Macedonia.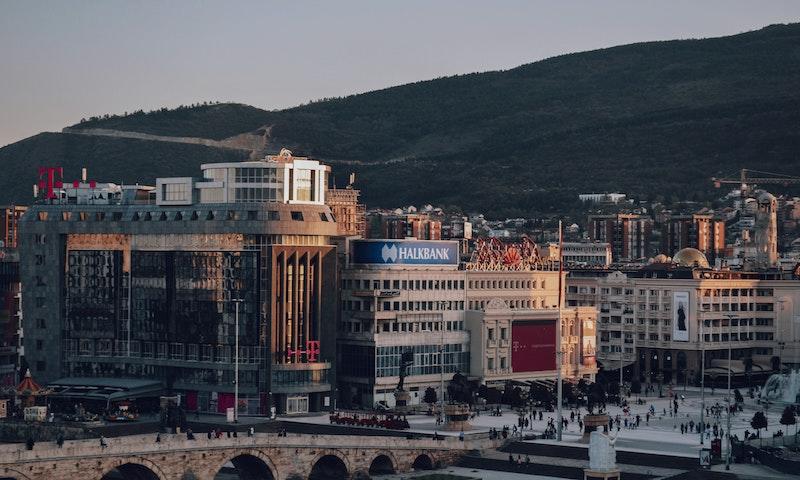 Skopje. Photo by Aleksandar Kyng on Unsplash.
Where was Into the Night Filmed?
Into the Night was filmed in Brussels (Bruxelles), Skopje (Скопје), Skopje International Airport (Меѓународен аеродром Скопје) and Sofia (София).
The complete list of the locations with latitude and longitude coordinates are listed below in the table.
Into the Night Locations Map
Into the Night Locations Table
| Location Name | Latitude | Longitude |
| --- | --- | --- |
| Brussels (Bruxelles) | 50.847519 | 4.344907 |
| Skopje (Скопје) | 41.999409 | 21.424786 |
| Skopje International Airport (Меѓународен аеродром Скопје) | 41.963039 | 21.622238 |
| Sofia (София) | 42.697605 | 23.315306 |
Related TV Series