Living with Yourself Locations
Living with Yourself is an American existential comedy-drama sci-fi television series created by Timothy Greenberg. Starring Paul Rudd, Aisling Bea, Desmin Borges, Karen Pittman, Zoe Chao, Zach Cherry, James Seol, Gene Jones, and Rob Yang, the series premiered on Netflix on October 18, 2019, and nominated for a Golden Globe. It follows a man struggling in life who undergoes a mysterious treatment, only to find that he's been replaced by a new and better version of himself. Living with Yourself was shot on location in New York City, New York, USA.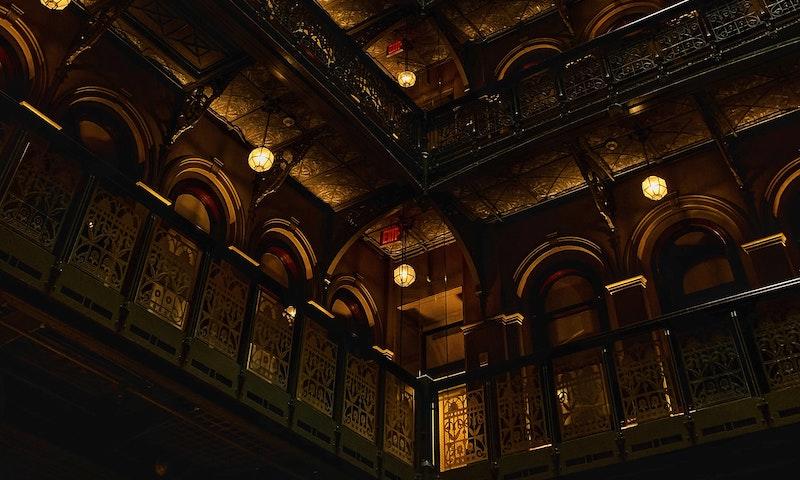 The Beekman, A Thompson Hotel. Photo by Rasul Kireev on Unsplash.
Where was Living with Yourself Filmed?
Living with Yourself was filmed in 20 Legendary Cir (Miles' House), 900 King St (Miles Work), New York City, The Beekman, a Thompson Hotel and Top Happy Spa.
The complete list of the locations with latitude and longitude coordinates are listed below in the table.
Living with Yourself Locations Map
Living with Yourself Locations Table
| Location Name | Latitude | Longitude |
| --- | --- | --- |
| 20 Legendary Cir (Miles' House) | 41.054771 | -73.694595 |
| 900 King St (Miles Work) | 41.033279 | -73.675812 |
| New York City | 40.763126 | -73.987465 |
| The Beekman, a Thompson Hotel | 40.711170 | -74.006989 |
| Top Happy Spa | 41.059799 | -73.956726 |
Related TV Series