Burning (Beoning) Locations
Burning (Korean: 버닝) is a South Korean psychological mystery drama film directed by Lee Chang-dong, written by Jungmi Oh and Chang-dong Lee, based on the short story "Barn Burning" by Haruki Murakami. The film stars Ah-in Yoo, Steven Yeun, Jong-seo Jun, and Soo-Kyung Kim. The film premiered on May 16, 2018, at the 2018 Cannes Film Festival and competed for the Palme d'Or. It was released on May 17, 2018 (South Korea) and October 26, 2018 (USA). Beoning won the 2019 Asian Film Award for "Best Director" as well as FIPRESCI Prize at the 2018 Cannes Film Festival. Beoning was shot in Huam-dong, Seoul; Tanhyeon-myeon, Paju; and Haeundae-gu, Busan, South Korea. Additional filming took place at Incheon International Aiport.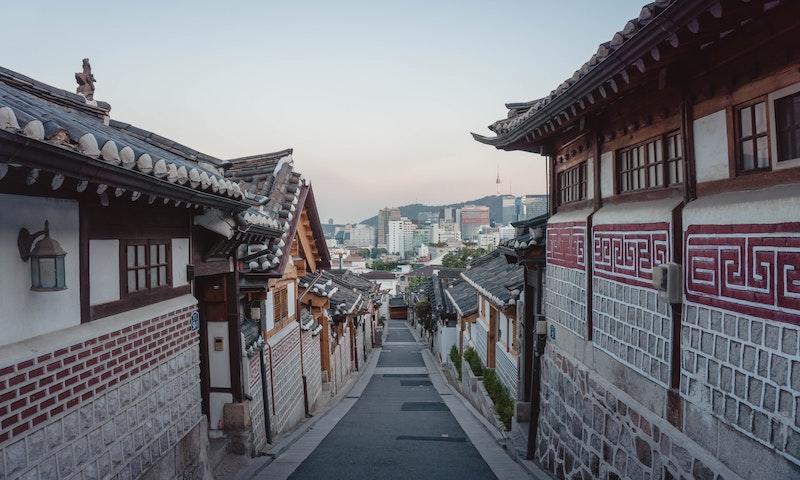 Seoul, South Korea. Photo by Yeo Khee on Unsplash.
Where was Burning (Beoning) Filmed?
Burning (Beoning) was filmed in 92 Donggyo-ro, Gopchang Jeongol Restaurant, Huam-dong (후암동), Incheon International Aiport (인천국제공항), Manu-ri (만우리), Seorae Village (서래마을) and Van Cafe.
The complete list of the locations with latitude and longitude coordinates are listed below in the table.
Burning (Beoning) Locations Map
Burning (Beoning) Locations Table
| Location Name | Latitude | Longitude |
| --- | --- | --- |
| 92 Donggyo-ro | 37.554142 | 126.912300 |
| Gopchang Jeongol Restaurant | 37.677567 | 127.044426 |
| Huam-dong (후암동) | 37.549942 | 126.979614 |
| Incheon International Aiport (인천국제공항) | 37.460194 | 126.438507 |
| Manu-ri (만우리) | 37.816067 | 126.693993 |
| Seorae Village (서래마을) | 37.499775 | 126.995522 |
| Van Cafe | 35.156517 | 129.179016 |
Related Movies