Dead to Me Locations
Dead to Me is an American comedy-drama television series created by Liz Feldman. Starring Christina Applegate, Linda Cardellini, James Marsden, Max Jenkins, Sam McCarthy, and Luke Roessler, the series premiered on Netflix on May 3, 2019. It follows the friendship between two grieving women. The show was nominated for Outstanding Lead Actress in a Comedy Series at the 2019 Primetime Emmy Awards and Best Performance by an Actress in a Television Series - Musical or Comedy at the 2020 Golden Globes (Christina Applegate). The third and final season of the series premiered on November 17, 2022. Dead to Me was shot in Laguna Beach and Los Angeles, California, USA. Jen's house was located at 3847 Deervale Drive in Sherman Oaks.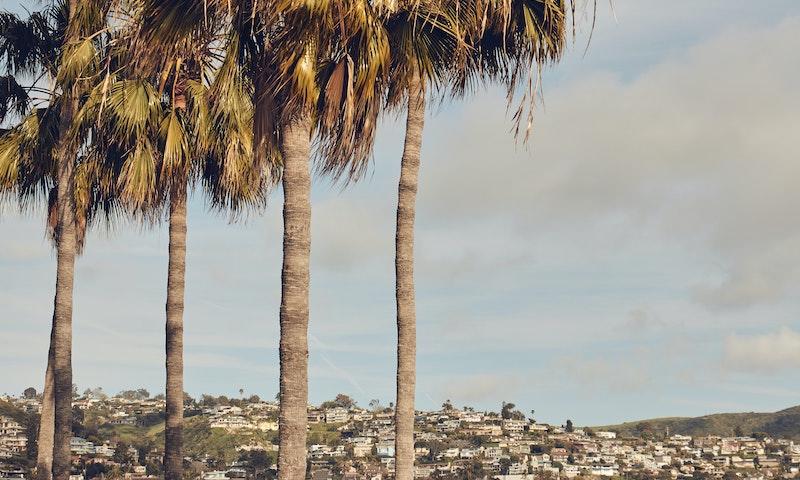 Laguna Beach, CA, USA. Photo by Hayley Pfitzer on Unsplash.
Where was Dead to Me Filmed?
Dead to Me was filmed in 101 N Lucerne Blvd, 3869 Deervale Dr, Jen's House, Laguna Beach, Los Angeles, Sportsmen's Lodge Hotel and The Garland.
The complete list of the locations with latitude and longitude coordinates are listed below in the table.
Dead to Me Locations Map
Dead to Me Locations Table
| Location Name | Latitude | Longitude |
| --- | --- | --- |
| 101 N Lucerne Blvd | 34.073154 | -118.325203 |
| 3869 Deervale Dr | 34.141544 | -118.451813 |
| Jen's House | 34.141415 | -118.451767 |
| Laguna Beach | 33.553547 | -117.781792 |
| Los Angeles | 34.054195 | -118.267365 |
| Sportsmen's Lodge Hotel | 34.145607 | -118.412025 |
| The Garland | 34.144913 | -118.369720 |
Related TV Series