Insecure Locations
Insecure is an American romantic comedy-drama television series created by Issa Rae and Larry Wilmore. Starring Issa Rae, Yvonne Orji, Jay Ellis, Natasha Rothwell, Lisa Joyce, Amanda Seales, Y'lan Noel, and Neil Brown Jr., the series follows the life of a modern-day African-American woman. The pilot episode of the show was directed by Melina Matsoukas, written by Larry Wilmore and Issa Rae. It was released on HBO on October 9, 2016, nominated for two Golden Globes. Insecure was shot in Los Angeles, California, USA. Filming locations included Inglewood High School, Fernando Pullum Community Art Center, Sofitel Los Angeles at Beverly Hills, The Carondelet House, and Saddlerock Ranch. Filming also took place at MBS Media Campus in Manhattan Beach. The Dunes located at 709 N Inglewood Ave, Inglewood was used for Issa's apartment in the show.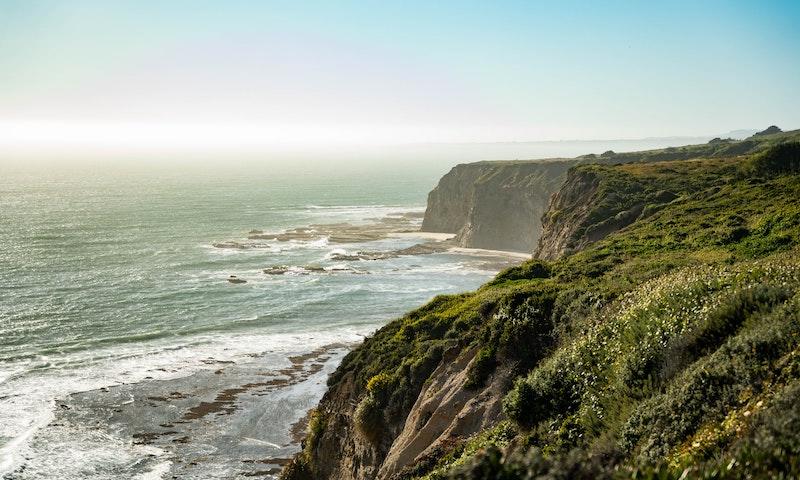 Pacific Coast Highway. Photo by Jordan Holmbeck on Unsplash.
Where was Insecure Filmed?
Insecure was filmed in 3515 Wilshire Blvd, Astro Burger, Baldwin Hills Crenshaw, California African American Museum, Church & State LA, El Compadre, Fernando Pullum Community Art Center (We Got Y'all Office), Inglewood High School, Kenneth Hahn State Recreation Area, Lawrence's Office (The exterior), Los Angeles, Maverick's Flat, MBS Media Campus, Merkato, Pacific Coast Highway, Pann's Restaurant, Roscoe's Chicken And Waffles, Saddlerock Ranch, Santa Monica and Sofitel Los Angeles at Beverly Hills.
The complete list of the locations with latitude and longitude coordinates are listed below in the table.
Insecure Locations Map
Insecure Locations Table
| Location Name | Latitude | Longitude |
| --- | --- | --- |
| 3515 Wilshire Blvd | 34.062012 | -118.301048 |
| Astro Burger | 34.024544 | -118.141426 |
| Baldwin Hills Crenshaw | 34.010529 | -118.336594 |
| California African American Museum | 34.015820 | -118.283554 |
| Church & State LA | 34.035530 | -118.232651 |
| El Compadre | 34.097771 | -118.352242 |
| Fernando Pullum Community Art Center (We Got Y'all Office) | 34.006115 | -118.331360 |
| Inglewood High School | 33.961338 | -118.355446 |
| Kenneth Hahn State Recreation Area | 34.012306 | -118.371902 |
| Lawrence's Office (The exterior) | 34.055965 | -118.254601 |
| Los Angeles | 34.053791 | -118.249794 |
| Maverick's Flat | 34.007397 | -118.335243 |
| MBS Media Campus | 33.898846 | -118.384125 |
| Merkato | 34.056984 | -118.364250 |
| Pacific Coast Highway | 34.034622 | -118.534149 |
| Pann's Restaurant | 33.978165 | -118.370689 |
| Roscoe's Chicken And Waffles | 34.047508 | -118.346230 |
| Saddlerock Ranch | 34.098923 | -118.821060 |
| Santa Monica | 34.016308 | -118.498421 |
| Sofitel Los Angeles at Beverly Hills | 34.076340 | -118.376930 |
| Swingers | 34.075878 | -118.364708 |
| The Auguste R. Marquis Residence (House party scene) | 34.033840 | -118.317741 |
| The Carondelet House | 34.060741 | -118.280418 |
| The Commissary | 34.062019 | -118.300964 |
| The Dunes (Issa's apartment) | 33.971439 | -118.361649 |
| The Westin Bonaventure Hotel & Suites, Los Angeles | 34.052761 | -118.255600 |
| Windsor Hills | 33.997055 | -118.350891 |
| World Wide Tacos | 34.010941 | -118.320030 |
Related TV Series