Mayor of Kingstown Locations
Mayor of Kingstown is an American crime thriller drama TV series created by Taylor Sheridan and Hugh Dillon, directed by Antoine Fuqua, starring Jeremy Renner, Dianne Wiest, Emma Laird, Taylor Handley, Derek Webster, Tobi Bamtefa, Hugh Dillon, Pha'rez Lass, Kyle Chandler, Aidan Gillen, and Hamish Allan-Headley. The 10-episode season of the series was released on November 14, 2021, on Paramount+. Mayor of Kingstown was shot in Kingston and Brantford, Ontario, Canada. Filming locations included Kingston Penitentiary which is situated at 560 King St W, Kingston.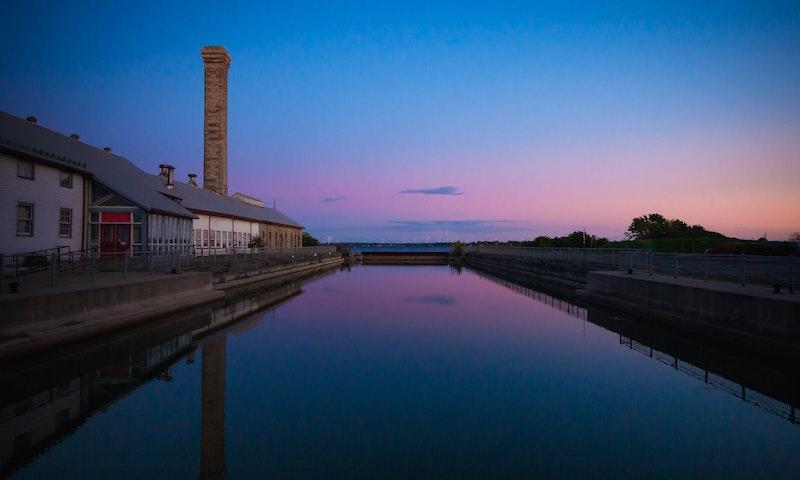 Kingston, ON, Canada. Photo by Evi T. on Unsplash.
Where was Mayor of Kingstown Filmed?
Mayor of Kingstown was filmed in Brantford, Kingston and Kingston Penitentiary.
The complete list of the locations with latitude and longitude coordinates are listed below in the table.
Mayor of Kingstown Locations Map
Mayor of Kingstown Locations Table
| Location Name | Latitude | Longitude |
| --- | --- | --- |
| Brantford | 43.151131 | -80.283585 |
| Kingston | 44.302296 | -76.573959 |
| Kingston Penitentiary | 44.219250 | -76.513733 |
Related TV Series