Edward Scissorhands Locations
Edward Scissorhands is an American romantic comedy fantasy drama film directed by Tim Burton, produced by Burton and Denise Di Novi, and written by Caroline Thompson from a story by her and Burton. Starring Johnny Depp, Winona Ryder, Dianne Wiest, Anthony Michael Hall, Kathy Baker, the film depicts a love story between an artificial youth named Edward and a suburban girl Kim. The film was released on December 6, 1990, nominated for 1991 Academy Awards for "Best Makeup" and Golden Globes for "Best Performance by an Actor in a Motion Picture - Comedy or Musical". Edward Scissorhands was filmed in Land O'Lakes, Tinsmith Circle, Wesley Chapel, and Dade City in Florida.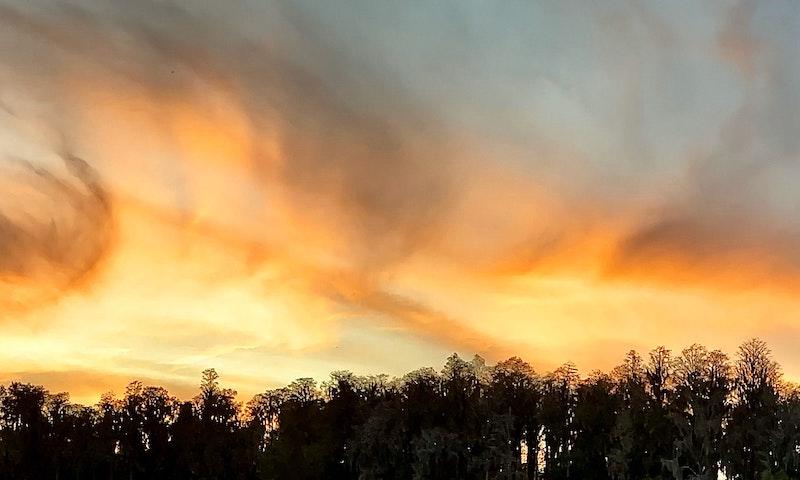 Lutz, FL, USA. Photo by Zack Smith on Unsplash.
Where was Edward Scissorhands Filmed?
Edward Scissorhands was filmed in Dade City, Land O'Lakes, Southgate Shopping Center, Tinsmith Circle, Twentieth Century Fox Film and Wesley Chapel.
The complete list of the locations with latitude and longitude coordinates are listed below in the table.
Edward Scissorhands Locations Map
Edward Scissorhands Locations Table
| Location Name | Latitude | Longitude |
| --- | --- | --- |
| Dade City | 28.362885 | -82.197685 |
| Land O'Lakes | 28.222239 | -82.471977 |
| Southgate Shopping Center | 28.013540 | -81.958710 |
| Tinsmith Circle | 28.183426 | -82.406532 |
| Twentieth Century Fox Film | 34.051826 | -118.413750 |
| Wesley Chapel | 28.241007 | -82.393349 |
Related Movies