Arrival Locations
Arrival is an American drama mystery sci-fi film directed by Denis Villeneuve, written by Eric Heisserer, and based on the short story "Story of Your Life" by Ted Chiang. Starring Amy Adams, Jeremy Renner, Forest Whitaker, Michael Stuhlbarg, Mark O'Brien, Tzi Ma, and Abigail Pniowsky, the film was released on November 11, 2016 (United States), grossed $203.4 million worldwide, won the 2017 Academy Awards for "Best Achievement in Sound Editing". It was also selected by the American Film Institute as one of ten "Movies of the Year". The film follows a linguist who works with the military to discover how to communicate with alien lifeforms after they arrived on Earth. Arrival was shot in Montreal, Quebec, Canada. Filming also took place at HEC Montréal.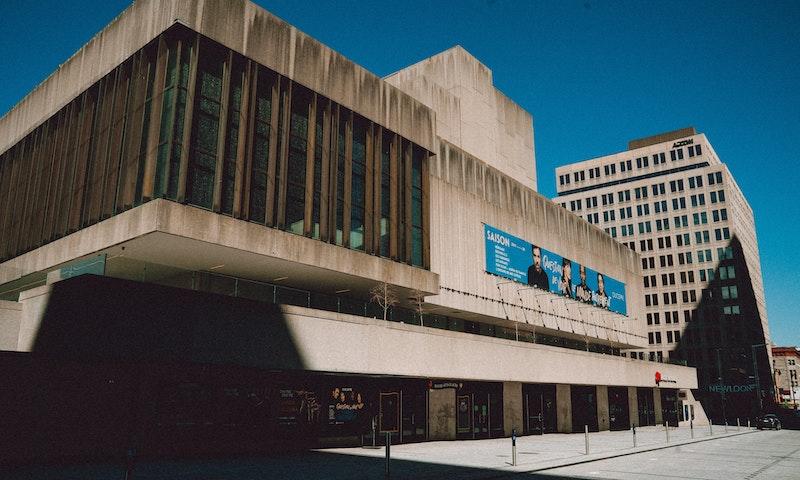 Place des Arts. Photo by Manny Fortin on Unsplash.
Where was Arrival Filmed?
Arrival was filmed in HEC Montréal, Montréal, Place des Arts, Saint-Fabien and Université de Montréal.
The complete list of the locations with latitude and longitude coordinates are listed below in the table.
Arrival Locations Map
Arrival Locations Table
| Location Name | Latitude | Longitude |
| --- | --- | --- |
| HEC Montréal | 45.503540 | -73.621262 |
| Montréal | 45.501129 | -73.579926 |
| Place des Arts | 45.508312 | -73.566566 |
| Saint-Fabien | 48.293854 | -68.868187 |
| Université de Montréal | 45.558739 | -73.721062 |
Related Movies