Breakfast at Tiffany's Locations
Breakfast at Tiffany's is a classic American romantic comedy film directed by Blake Edwards, written by George Axelrod, loosely based on Truman Capote's novella of the same title. Starring Audrey Hepburn, George Peppard, Patricia Neal, Buddy Ebsen, Martin Balsam, José Luis de Vilallonga, and John McGiver, the film was released on October 5, 1961, distributed by Paramount Pictures, won 2 Oscars. Breakfast at Tiffany's was mostly shot in New York City, New York, USA. Tiffany & Co. located on Fifth Avenue at 57th Street, Manhattan, and Central Park were among the filming locations. Filming also took place at Paramount Studios.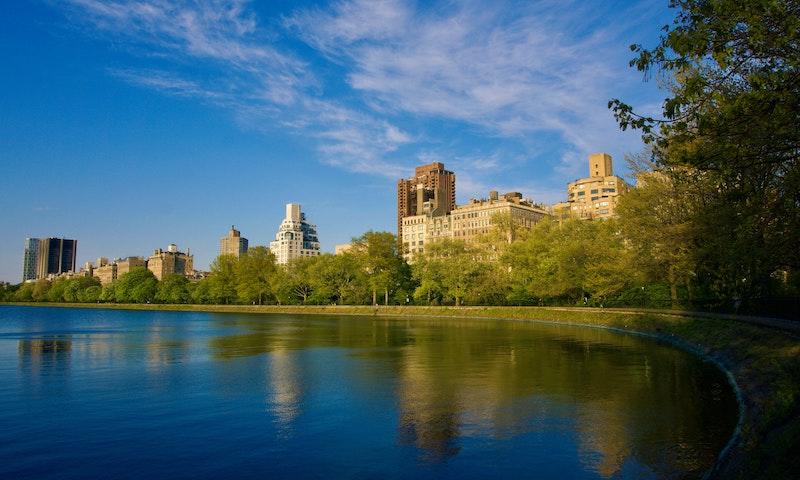 Central Park, NY, USA. Photo by Clay Leconey on Unsplash.
Where was Breakfast at Tiffany's Filmed?
Breakfast at Tiffany's was filmed in 169 East 71st St (Holly Golightly's Apartment), 5th Ave, 71st St, Central Park, New York Public Library, Paramount Studios and Tiffany & Co..
The complete list of the locations with latitude and longitude coordinates are listed below in the table.
Breakfast at Tiffany's Locations Map
Breakfast at Tiffany's Locations Table
| Location Name | Latitude | Longitude |
| --- | --- | --- |
| 169 East 71st St (Holly Golightly's Apartment) | 40.769650 | -73.961853 |
| 5th Ave | 40.813629 | -73.936989 |
| 71st St | 40.769398 | -73.961945 |
| Central Park | 40.783142 | -73.965157 |
| New York Public Library | 40.753353 | -73.982140 |
| Paramount Studios | 34.085888 | -118.319313 |
| Tiffany & Co. | 40.762680 | -73.973961 |
Related Movies