The Old Guard Locations
The Old Guard is an American action fantasy superhero movie directed by Gina Prince-Bythewood, written by Greg Rucka, and based on the comic book of the same title by Rucka and Leandro Fernandez. Starring Charlize Theron, KiKi Layne, Marwan Kenzari, Luca Marinelli, Matthias Schoenaerts, Natacha Karam, Van Veronica Ngo, and Chiwetel Ejiofor, it follows a team of mercenaries who find an unexpected immortal has awakened, and their secret is exposed. So they have to fight for their freedom and identity. It was released on 10 July 2020 in the United States. The Old Guard was shot in England and Marrakech. Filming locations included Marrakech in Morocco and Watlington in the UK. Filming also took place at Shepperton Studios in Surrey.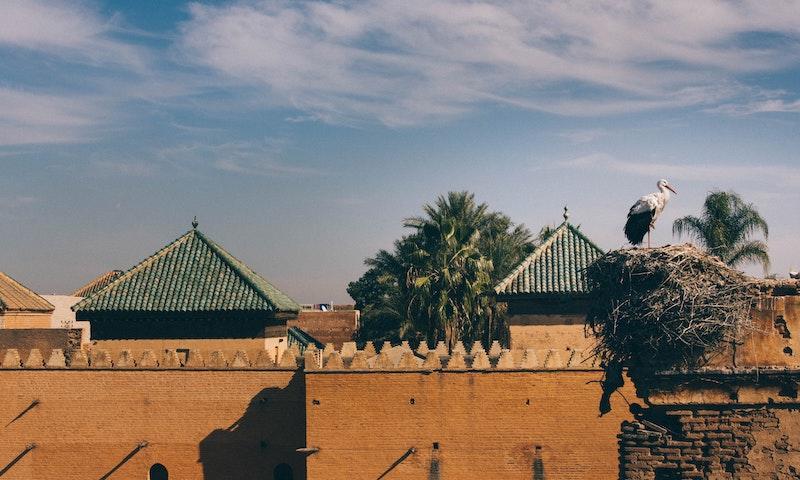 Marrakech, Morocco. Photo by Don Fontijn on Unsplash.
Where was The Old Guard Filmed?
The Old Guard was filmed in All Saint's Church, Shirburn, Fetter Ln, Marrakech (مراكش), Prospect of Whitby, Sandwich, Shepperton Studios, Shirburn Castle and Watlington.
The complete list of the locations with latitude and longitude coordinates are listed below in the table.
The Old Guard Locations Map
The Old Guard Locations Table
| Location Name | Latitude | Longitude |
| --- | --- | --- |
| All Saint's Church, Shirburn | 51.657726 | -0.994596 |
| Fetter Ln | 51.515820 | -0.109235 |
| Marrakech (مراكش) | 31.631056 | -7.994360 |
| Prospect of Whitby | 51.507122 | -0.051290 |
| Sandwich | 51.274601 | 1.336119 |
| Shepperton Studios | 51.407810 | -0.466162 |
| Shirburn Castle | 51.658333 | -0.994777 |
| Watlington | 51.645187 | -1.010941 |
Related Movies