Aquaman Locations
Aquaman is an American action-adventure fantasy superhero film directed by James Wan, written by David Leslie Johnson-McGoldrick and Will Beall, based on the DC Comics character of the same name by Paul Norris and Mort Weisinger. Starring Jason Momoa, Amber Heard, Willem Dafoe, Patrick Wilson, Nicole Kidman, Dolph Lundgren, Yahya Abdul-Mateen II, and Temuera Morrison, the film was released on December 21, 2018, in the United States, grossed $1.148 billion worldwide. Aquaman was shot in Erice, Italy and North Stradbroke Island, Australia. Filming locations included Morocco, Canada, and the USA. Filming also took place at Village Roadshow Studios in Australia.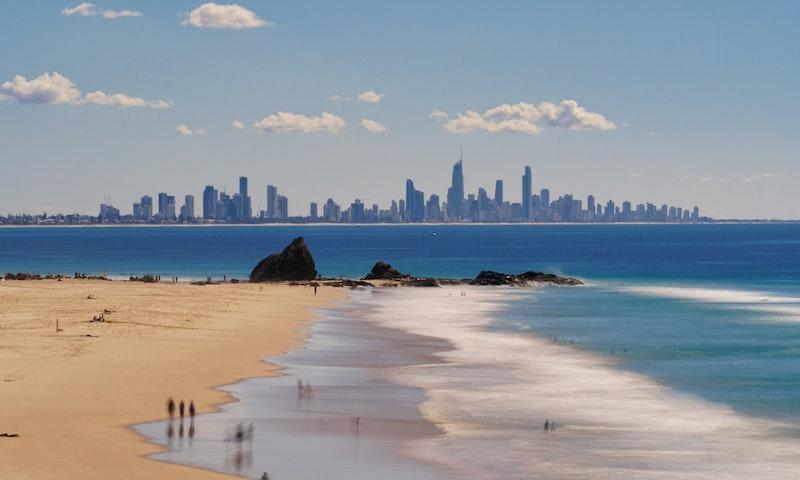 Currumbin Beach. Photo by Vanja Matijevic on Unsplash.
Where was Aquaman Filmed?
Aquaman was filmed in Amity Point, Chicago, Currumbin Beach, Erfoud (أرفود), Erice, Hastings Point, Main Beach, Merzouga (مرزوكة), Newfoundland and Labrador, Southport and Village Roadshow Studios.
The complete list of the locations with latitude and longitude coordinates are listed below in the table.
Aquaman Locations Map
Aquaman Locations Table
| Location Name | Latitude | Longitude |
| --- | --- | --- |
| Amity Point | -27.397564 | 153.451889 |
| Chicago | 41.868752 | -87.691826 |
| Currumbin Beach | -28.127754 | 153.487137 |
| Erfoud (أرفود) | 31.457096 | -4.248717 |
| Erice | 38.037647 | 12.586941 |
| Hastings Point | -28.360949 | 153.570923 |
| Main Beach | -27.962133 | 153.426254 |
| Merzouga (مرزوكة) | 31.083029 | -4.016869 |
| Newfoundland and Labrador | 53.751595 | -61.900131 |
| Southport | -27.973648 | 153.417786 |
| Village Roadshow Studios | -27.912445 | 153.313431 |
Related Movies