Da 5 Bloods Locations
Da 5 Bloods is a 2020 American drama war movie directed by Spike Lee, written by Lee, Danny Bilson, Paul De Meo, and Kevin Willmott. Starring Delroy Lindo, Clarke Peters, Jonathan Majors, Jean Reno, Norm Lewis, Paul Walter Hauser, Jasper Pääkkönen, Isiah Whitlock Jr., Mélanie Thierry, and Chadwick Boseman, the film follows four African American Vietnam vets who return to Vietnam to search of the remains of their fallen squad leader and a buried treasure. Da 5 Bloods was shot in Ho Chi Minh City, Vietnam and Chiang Mai, Thailand.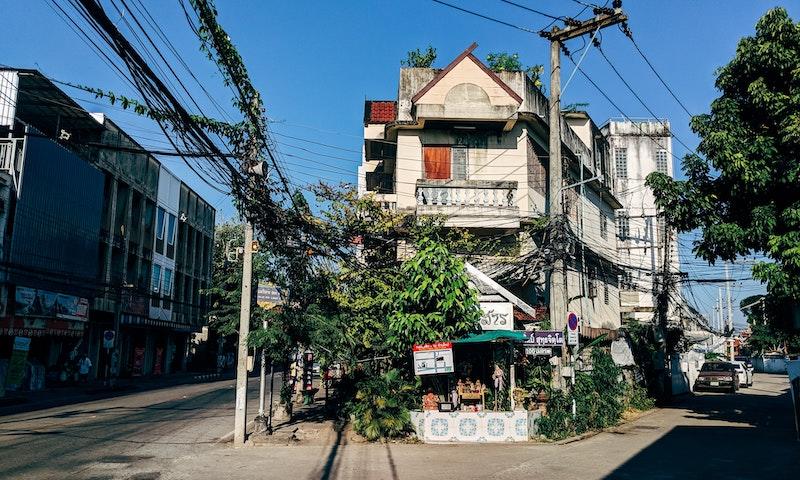 Chiang Mai. Photo by Markus Winkler on Unsplash.
Where was Da 5 Bloods Filmed?
Da 5 Bloods was filmed in Chiang Mai (เทศบาลนครเชียงใหม่) and Ho Chi Minh City.
The complete list of the locations with latitude and longitude coordinates are listed below in the table.
Da 5 Bloods Locations Map
Da 5 Bloods Locations Table
| Location Name | Latitude | Longitude |
| --- | --- | --- |
| Chiang Mai (เทศบาลนครเชียงใหม่) | 18.796432 | 98.957359 |
| Ho Chi Minh City | 10.824649 | 106.613426 |
Related Movies