Penny Dreadful Locations
Penny Dreadful is a British-American fantasy horror drama psychological thriller television series created by John Logan, executive produced by Logan and Sam Mendes. Starring Josh Hartnett, Timothy Dalton, Eva Green, Reeve Carney, Rory Kinnear, Billie Piper, Harry Treadaway, Danny Sapani, Simon Russell Beale, Douglas Hodge, and Sarah Greene, it was released from May 11, 2014, to June 19, 2016, on Showtime in the United States, and Sky Atlantic in the United Kingdom, nominated for a Golden Globe and ran for 27 episodes, 3 seasons. Penny Dreadful was mainly shot in Dublin, Ireland. Filming locations included Dublin Castle, Ardmore Studios, The Stags Head, and King's Inns. Filming also took place in Almería, Andalucía, Spain.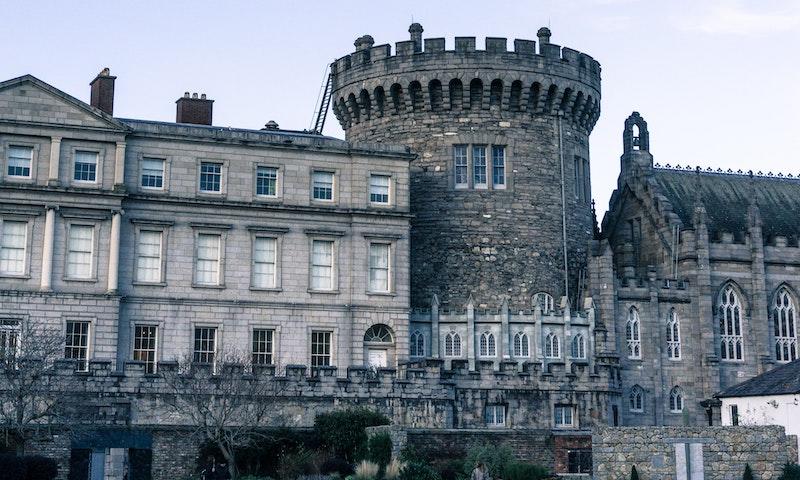 Dublin Castle. Photo by Lisa Fecker on Unsplash.
Where was Penny Dreadful Filmed?
Penny Dreadful was filmed in Ardmore Studios, Belgravia, Bray Head, Cabinteely, Dame Lane, Dublin, Dublin Castle, El Chorrillo, King's Inns, London, Tabernas, Texas Hollywood, The Mottee Stone and The Stags Head.
The complete list of the locations with latitude and longitude coordinates are listed below in the table.
Penny Dreadful Locations Map
Penny Dreadful Locations Table
| Location Name | Latitude | Longitude |
| --- | --- | --- |
| Ardmore Studios | 53.196430 | -6.124290 |
| Belgravia | 51.497723 | -0.154633 |
| Bray Head | 53.190296 | -6.089551 |
| Cabinteely | 53.262787 | -6.168056 |
| Dame Lane | 53.343845 | -6.263844 |
| Dublin | 53.347237 | -6.262219 |
| Dublin Castle | 53.342823 | -6.267414 |
| El Chorrillo | 36.947548 | -2.409271 |
| King's Inns | 53.352722 | -6.271510 |
| London | 51.505573 | -0.130805 |
| Tabernas | 36.999031 | -2.459475 |
| Texas Hollywood | 37.046825 | -2.419991 |
| The Mottee Stone | 52.886971 | -6.208202 |
| The Stags Head | 53.343792 | -6.263690 |
Related TV Series