American Beauty Locations
American Beauty is an American drama film produced by Bruce Cohen and Dan Jinks, written by Alan Ball and directed by Sam Mendes in his directorial debut. The film stars Kevin Spacey, Annette Bening, Thora Birch, Wes Bentley, Mena Suvari, Peter Gallagher, and Allison Janney. It was released on September 15, 1999 (United States), grossed $356.3 million worldwide and won Best Picture, Best Director, Best Actor (Kevin Spacey), Best Original Screenplay, and Best Cinematography at the 2000 Academy Awards. American Beauty was filmed on location in South Bay, Los Angeles; Alameda Avenue, Burbank, California, USA. High school scenes were shot at South High School in Torrance, California. Lester's house was located at 11388 Homedale Street, Brentwood, Los Angeles.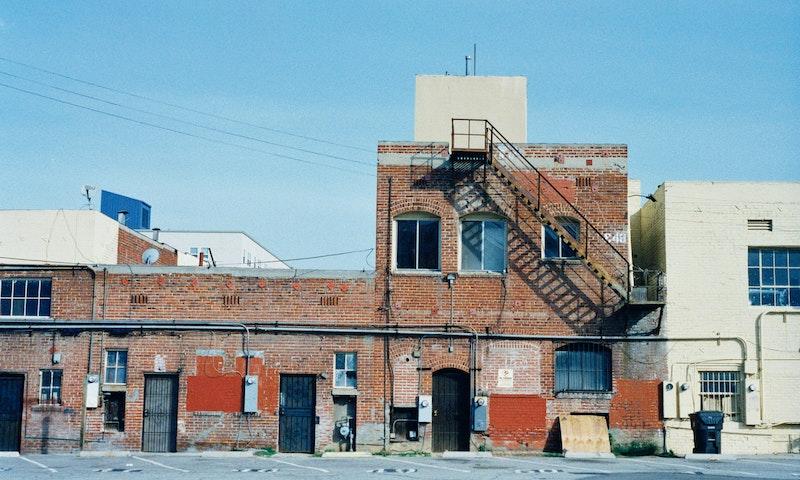 Long Beach, CA, USA. Photo by Randy Laybourne on Unsplash.
Where was American Beauty Filmed?
American Beauty was filmed in 11388 Homedale St (Lester's House), 20105 Saticoy Rd., 330 S. Windsor Blvd (The Colonel's House), Alameda Ave, Chatsworth, LAPD Police Academy/Elysian Park, Long Beach Polytechnic High School, Sacramento, South Bay, South High School, Warner Bros. Ranch Facilities and Warner Brothers Burbank Studios.
The complete list of the locations with latitude and longitude coordinates are listed below in the table.
American Beauty Locations Map
American Beauty Locations Table
| Location Name | Latitude | Longitude |
| --- | --- | --- |
| 11388 Homedale St (Lester's House) | 34.067818 | -118.465828 |
| 20105 Saticoy Rd. | 34.208511 | -118.571846 |
| 330 S. Windsor Blvd (The Colonel's House) | 34.067886 | -118.321236 |
| Alameda Ave | 34.181282 | -118.292618 |
| Chatsworth | 34.248341 | -118.614311 |
| LAPD Police Academy/Elysian Park | 34.082142 | -118.241661 |
| Long Beach Polytechnic High School | 33.786781 | -118.182976 |
| Sacramento | 38.578915 | -121.496674 |
| South Bay | 33.873119 | -118.425659 |
| South High School | 33.810970 | -118.364120 |
| Warner Bros. Ranch Facilities | 34.157799 | -118.344200 |
| Warner Brothers Burbank Studios | 34.148849 | -118.338036 |
Related Movies