Promising Young Woman Locations
Written and directed by Emerald Fennell, starring Carey Mulligan, Bo Burnham, Alison Brie, Adam Brody, Ray Nicholson, Sam Richardson, Timothy E. Goodwin, Clancy Brown, Jennifer Coolidge, Laverne Cox, and Alli Hart, Promising Young Woman is a crime drama film premiered at the Sundance Film Festival on January 25, 2020, and was released on December 25, 2020, in the United States. The film won the "Best Original Screenplay" at the 2021 Academy Awards, as well as "Best Screenplay (Original)" and "Outstanding British Film of the Year" at the 2021 BAFTA Awards. Promising Young Woman was shot in Los Angeles, California, USA. Many scenes of the film took place at RSI Locations, 3530 Pomona Blvd, Pomona, CA.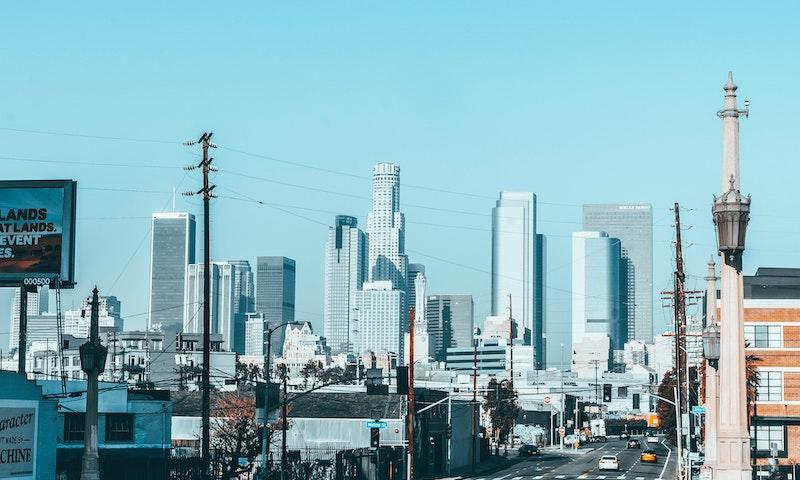 Los Angeles, California, USA. Photo by Drastic Graphics on Unsplash.
Where was Promising Young Woman Filmed?
Promising Young Woman was filmed in 2026 E 1st St, 2086 Mendocino Ln, 2104 E 15th St, 2314 Lake Ave, 620 S Ardmore Ave, Blue Star, Canyon Ranch Film Location, Jar, Los Angeles, Los Globos, Mountain View Mausoleum, RSI Locations, St Louis Pharmacy and The View Apartments.
The complete list of the locations with latitude and longitude coordinates are listed below in the table.
Promising Young Woman Locations Map
Promising Young Woman Locations Table
| Location Name | Latitude | Longitude |
| --- | --- | --- |
| 2026 E 1st St | 34.044979 | -118.214256 |
| 2086 Mendocino Ln | 34.186592 | -118.108620 |
| 2104 E 15th St | 34.021744 | -118.233673 |
| 2314 Lake Ave | 34.185680 | -118.131317 |
| 620 S Ardmore Ave | 34.062798 | -118.301224 |
| Blue Star | 34.021751 | -118.232674 |
| Canyon Ranch Film Location | 34.125130 | -118.874352 |
| Jar | 34.076317 | -118.368958 |
| Los Angeles | 34.078537 | -118.372208 |
| Los Globos | 34.083874 | -118.274429 |
| Mountain View Mausoleum | 34.184937 | -118.144287 |
| RSI Locations | 34.044674 | -117.810066 |
| St Louis Pharmacy | 34.044724 | -118.213760 |
| The View Apartments | 34.059551 | -118.302765 |
Related Movies