Star Trek: Picard Locations
Star Trek: Picard is an American action-adventure drama web TV series created by Kirsten Beyer, Akiva Goldsman, Michael Chabon, and Alex Kurtzman. The series was released on January 23, 2020, on CBS All Access, and it is the eighth series in the Star Trek franchise. Starring Patrick Stewart, Santiago Cabrera, Alison Pill, Isa Briones, Harry Treadaway, Michelle Hurd, and Jeri Ryan, the show centers on the character Jean-Luc Picard in the next chapter of his life. Star Trek: Picard was filmed at Santa Clarita Studios, California. The Sunstone Villa and Vineyard in Santa Ynes was used for Château Picard.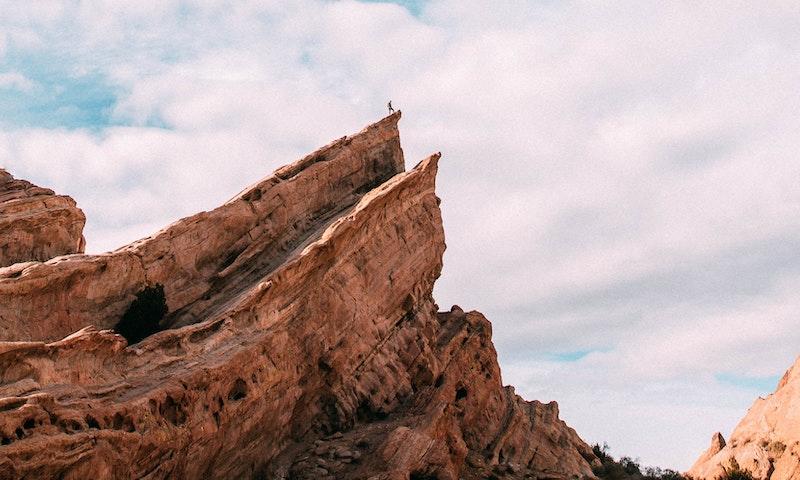 Vasquez Rocks Natural Area Park. Photo by Philipp Litvin on Unsplash.
Where was Star Trek: Picard Filmed?
Star Trek: Picard was filmed in Golden Cove (Romulan Clifftop City), Los Angeles, Malibu, Santa Clarita Studios, Sunstone Vineyards & Winery (Château Picard) and Vasquez Rocks Natural Area Park.
The complete list of the locations with latitude and longitude coordinates are listed below in the table.
Star Trek: Picard Locations Map
Star Trek: Picard Locations Table
| Location Name | Latitude | Longitude |
| --- | --- | --- |
| Golden Cove (Romulan Clifftop City) | 33.753262 | -118.414551 |
| Los Angeles | 34.052235 | -118.243683 |
| Malibu | 34.031326 | -118.789421 |
| Santa Clarita Studios | 34.432190 | -118.577621 |
| Sunstone Vineyards & Winery (Château Picard) | 34.586651 | -120.103371 |
| Vasquez Rocks Natural Area Park | 34.488499 | -118.320686 |
Related TV Series