The Girl with the Dragon Tattoo Locations
The Girl with the Dragon Tattoo is a crime drama mystery film written for the screen by Steven Zaillian, based on the novel of the same title by Stieg Larsson, and directed by David Fincher. Starring Daniel Craig, Rooney Mara, Christopher Plummer, Stellan Skarsgård, Steven Berkoff, Robin Wright, Yorick van Wageningen, Joely Richardson, and Geraldine James, the film was released on December 20, 2011 (United States) and December 21, 2011 (Sweden), grossed $232.6 million worldwide, won an Oscar in 2012. The Girl with the Dragon Tattoo was shot in Norway, Sweden, Switzerland, the UK, and the USA. Hofsta Mansion in Björkvik, Sweden was used as Vanger's estate in the film.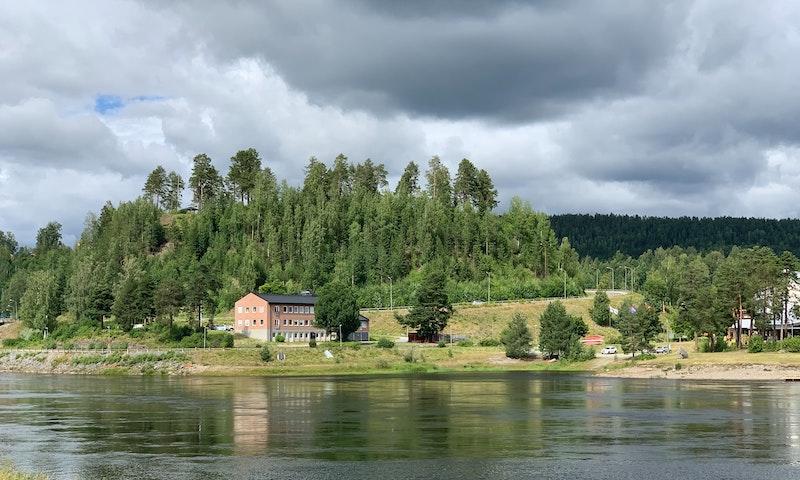 Sollefteå, Sweden. Photo by Mahshid Helali on Unsplash.
Where was The Girl with the Dragon Tattoo Filmed?
The Girl with the Dragon Tattoo was filmed in 25 Gresham St, Brännkyrkagatan, Drottninggatan, Flughafen Zürich, Hofsta Mansion, Ingarö, Krukmakargatan, Oslo Airport, Paramount Pictures Studios, Sankt Paulsgatan, Segersta, Södermalm, Sollefteå, Sony Pictures Studio, Stockholm, Stockholms Tingsrätt, The Dolder Grand, Uppsala, Zürich and Zurich HB Main Station.
The complete list of the locations with latitude and longitude coordinates are listed below in the table.
The Girl with the Dragon Tattoo Locations Map
The Girl with the Dragon Tattoo Locations Table
| Location Name | Latitude | Longitude |
| --- | --- | --- |
| 25 Gresham St | 51.516327 | -0.095532 |
| Brännkyrkagatan | 59.318611 | 18.055140 |
| Drottninggatan | 59.857040 | 17.635622 |
| Flughafen Zürich | 47.460976 | 8.553087 |
| Hofsta Mansion | 58.889496 | 16.486221 |
| Ingarö | 59.253895 | 18.468409 |
| Krukmakargatan | 59.316788 | 18.051695 |
| Oslo Airport | 60.197067 | 11.099010 |
| Paramount Pictures Studios | 34.083702 | -118.319405 |
| Sankt Paulsgatan | 59.317783 | 18.064589 |
| Segersta | 61.269180 | 16.634251 |
| Södermalm | 59.312244 | 18.057095 |
| Sollefteå | 63.165565 | 17.268448 |
| Sony Pictures Studio | 34.017628 | -118.401207 |
| Stockholm | 59.329464 | 18.059908 |
| Stockholms Tingsrätt | 59.330730 | 18.043657 |
| The Dolder Grand | 47.372673 | 8.573021 |
| Uppsala | 59.858074 | 17.633631 |
| Zürich | 47.373131 | 8.526348 |
| Zurich HB Main Station | 47.378063 | 8.538533 |
Related Movies