The Social Network Locations
The Social Network is an American biographical drama film directed by David Fincher, written by Aaron Sorkin, adapted from Ben Mezrich's book The Accidental Billionaires. Starring Jesse Eisenberg, Andrew Garfield, Justin Timberlake, Rooney Mara, Joseph Mazzello, and Patrick Mapel, it was released on October 1, 2010 (United States), earned $224.9 million worldwide, and won 3 Oscars including "Best Writing, Adapted Screenplay". The Social Network was filmed in Cambridge, Massachusetts as well as at the Phillips Academy, Milton Academy, and at Community Rowing Inc. in Newton, Massachusetts. Additional filming took place on the campus of Wheelock College; the Keyser and Wyman quadrangles in the Homewood campus of Johns Hopkins University.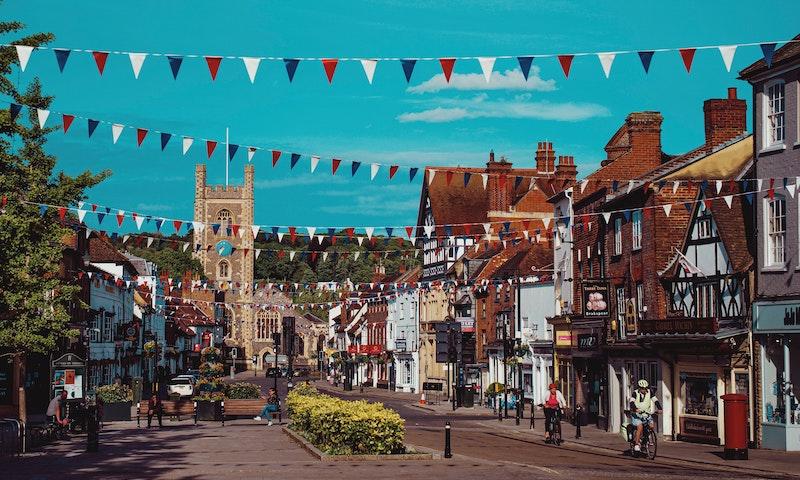 Henley-on-Thames. Photo by Aleks Marinkovic on Unsplash.
Where was The Social Network Filmed?
The Social Network was filmed in Andover, Boston, Cambridge, Citizen Smith (Closed), Dorney Lake, Downtown, Los Angeles, Exchange LA, Glendale, Greystone Park & Mansion, Henley-on-Thames, Johns Hopkins University, Medford, Pasadena Masonic Temple, Pasadena Museum of History, Phillips Academy, Santa Monica Bay Woman's Club, Somerville, University of Southern California, Wheelock College and Wilshire Ebell Theatre.
The complete list of the locations with latitude and longitude coordinates are listed below in the table.
The Social Network Locations Map
The Social Network Locations Table
| Location Name | Latitude | Longitude |
| --- | --- | --- |
| Andover | 42.647144 | -71.175667 |
| Boston | 42.357029 | -71.067787 |
| Cambridge | 42.373249 | -71.114182 |
| Citizen Smith (Closed) | 34.099819 | -118.329453 |
| Dorney Lake | 51.493641 | -0.663733 |
| Downtown, Los Angeles | 34.042156 | -118.249893 |
| Exchange LA | 34.045319 | -118.251411 |
| Glendale | 34.141129 | -118.259964 |
| Greystone Park & Mansion | 34.092236 | -118.401405 |
| Henley-on-Thames | 51.535564 | -0.903714 |
| Johns Hopkins University | 39.326305 | -76.621353 |
| Medford | 42.417706 | -71.107628 |
| Pasadena Masonic Temple | 34.142395 | -118.142677 |
| Pasadena Museum of History | 34.149281 | -118.161041 |
| Phillips Academy | 42.647163 | -71.132378 |
| Santa Monica Bay Woman's Club | 34.018631 | -118.498253 |
| Somerville | 42.387066 | -71.103661 |
| University of Southern California | 34.022335 | -118.285210 |
| Wheelock College | 42.342152 | -71.106194 |
| Wilshire Ebell Theatre | 34.060627 | -118.325058 |
Related Movies