Arrested Development Locations
Arrested Development is an American sitcom originally released on February 10, 2006. It was created by Mitchell Hurwitz, won 1 Golden Globe. It was aired on Fox from November 2, 2003, to February 10, 2006. Jason Bateman, Michael Cera, Portia de Rossi, and Michael Cera starred in the series. The show restarted on Netflix in May 2013. Ron Howard is one of the executive producers behind the sitcom. It was located in Newport Beach, California, Culver City, and Marina del Rey.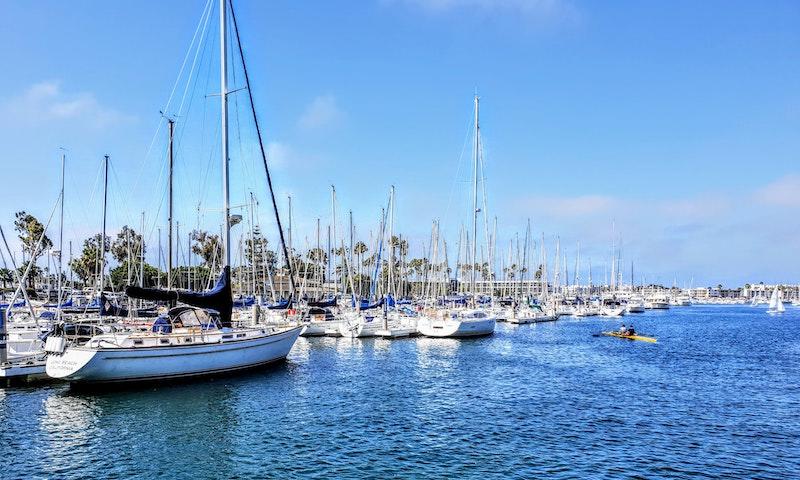 Marina del Rey, CA, USA. Photo by Benoit Debaix on Unsplash.
Where was Arrested Development Filmed?
Arrested Development was filmed in Culver Studios, Long Beach, Marina del Rey, Pasadena, Santa Clarita, Stage 5, 20th Century Fox Studios and University High School.
The complete list of the locations with latitude and longitude coordinates are listed below in the table.
Arrested Development Locations Map
Arrested Development Locations Table
| Location Name | Latitude | Longitude |
| --- | --- | --- |
| Culver Studios | 34.022720 | -118.390839 |
| Long Beach | 33.771709 | -118.181313 |
| Marina del Rey | 33.983841 | -118.451424 |
| Pasadena | 34.149551 | -118.141449 |
| Santa Clarita | 34.414139 | -118.554192 |
| Stage 5, 20th Century Fox Studios | 34.052780 | -118.414963 |
| University High School | 34.045441 | -118.460938 |
Related TV Series