Atypical Locations
Atypical is a coming-of-age comedy-drama television series created by Robia Rashid. Starring Jennifer Jason Leigh, Keir Gilchrist, Brigette Lundy-Paine, Michael Rapaport, Nik Dodani, Graham Rogers, and Amy Okuda, the series follows the life of 18-year-old Sam who has autism spectrum disorder, and he decides to find a girlfriend. It premiered on August 11, 2017, on Netflix, received good reviews and nominations. The first episode of the show was directed by Seth Gordon and written by Robia Rashid. Atypical was shot in Santa Clarita, California, USA.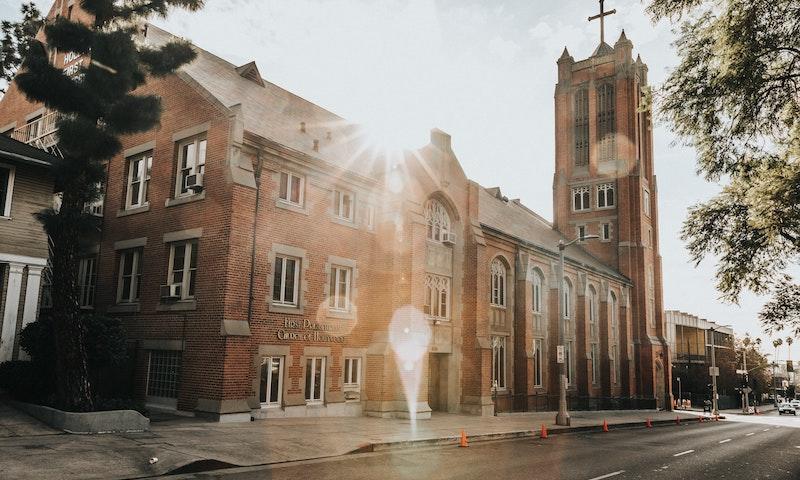 Hollywood Presbyterian Church. Photo by Nathan Dumlao on Unsplash.
Where was Atypical Filmed?
Atypical was filmed in Aquarium of the Pacific, College of the Canyons, Hollywood Presbyterian Church Parking Lot, Los Angeles, Santa Clarita and Student Center.
The complete list of the locations with latitude and longitude coordinates are listed below in the table.
Atypical Locations Map
Atypical Locations Table
| Location Name | Latitude | Longitude |
| --- | --- | --- |
| Aquarium of the Pacific | 33.762512 | -118.196793 |
| College of the Canyons | 34.404179 | -118.569740 |
| Hollywood Presbyterian Church Parking Lot | 34.102798 | -118.321060 |
| Los Angeles | 34.053349 | -118.256752 |
| Santa Clarita | 34.392288 | -118.547882 |
| Student Center | 34.404602 | -118.569031 |
Related TV Series