Ad Astra Locations
Ad Astra is an American psychological sci-fi adventure drama mystery film produced and directed by James Gray, written by Gray and Ethan Gross. Starring Brad Pitt, Tommy Lee Jones, Ruth Negga, Donald Sutherland, Kimberly Elise, Loren Dean, and Donnie Keshawarz, the film was released on September 20, 2019 (United States), grossed $127.2 million worldwide, received positive reviews. Ad Astra was filmed in Santa Clarita, California, USA. Moon scenes were shot in Death Valley, California and Dumont Dunes in California was used for the Mars scenes.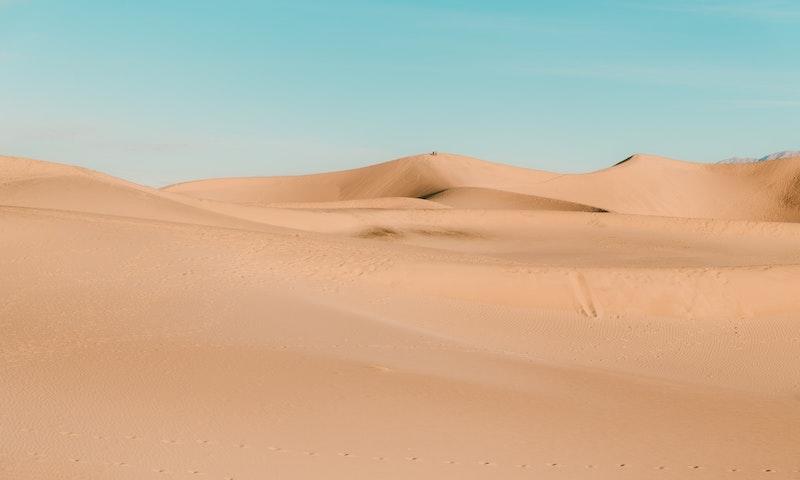 Death Valley, CA, USA. Photo by Hari Nandakumar on Unsplash.
Where was Ad Astra Filmed?
Ad Astra was filmed in Death Valley, Dumont Dunes, Los Angeles and Santa Clarita.
The complete list of the locations with latitude and longitude coordinates are listed below in the table.
Ad Astra Locations Map
Ad Astra Locations Table
| Location Name | Latitude | Longitude |
| --- | --- | --- |
| Death Valley | 36.505390 | -117.079506 |
| Dumont Dunes | 35.683331 | -116.219513 |
| Los Angeles | 34.052235 | -118.243683 |
| Santa Clarita | 34.414139 | -118.554192 |
Related Movies