Back to the Future Locations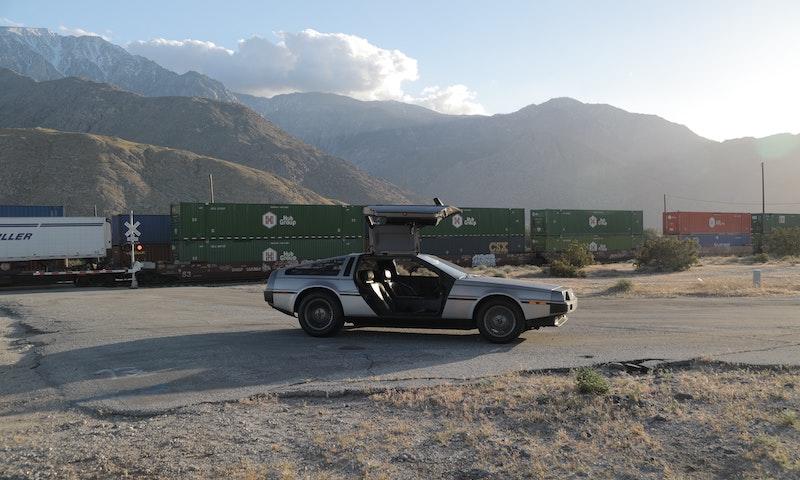 Back to the Future, a worldwide cultural phenomenon and the highest-grossing film of 1985, is an adventure, comedy, sci-fi American film directed by Robert Zemeckis, written by Robert Zemeckis and Bob Gale. Starring Michael J. Fox, Christopher Lloyd, Lea Thompson, Crispin Glover, Thomas F. Wilson, the film was released on July 3, 1985, won Academy Awards for "Best Effects, Sound Effects Editing". Marty McFly, a high school student, accidentally travels back in time from 1985 to 1955 in a time-traveling DeLorean invented by his friend scientist Doc Brown. The film was an incredible success, grossed $388,355,305 worldwide. It is a must-see movie, and one of the greatest sci-fi films of all time. Back to the Future was shot in Santa Clarita, Los Angeles, and South Pasadena, California, USA. George McFly's house was located at 1711 Bushnell Avenue, South Pasadena. Whittier High School was used as Hill Valley High School.
Back to the Future Locations Map
Where was Back to the Future Filmed?
| Location Name | Latitude | Longitude |
| --- | --- | --- |
| 535 North Victory Boulevard | 34.179382 | -118.319618 |
| Biff Tannen's House | 34.105297 | -118.141495 |
| Chino | 34.010971 | -117.689240 |
| Courthouse Square | 34.141407 | -118.349747 |
| Doc Emmett's House | 34.126995 | -118.133476 |
| George McFly's House | 34.106171 | -118.141602 |
| George McFly' Tree | 34.105648 | -118.141190 |
| Golden Oak Ranch | 34.376553 | -118.478294 |
| Griffith Park | 34.132706 | -118.280357 |
| Hill Valley High School | 33.981121 | -118.044434 |
| Hollywood United Methodist Church | 34.104755 | -118.339020 |
| Kagel Canyon Street & Sandusky Avenue | 34.242199 | -118.433151 |
| Lorraine's House | 34.105690 | -118.141602 |
| Marty's House | 34.238972 | -118.433449 |
| McCambridge Recreation Center | 34.193222 | -118.320602 |
| Panorama City | 34.224770 | -118.445992 |
| Puente Hills Mall | 33.993553 | -117.928116 |
| The Gamble House | 34.151569 | -118.160927 |
| Universal Studios | 34.138382 | -118.354240 |