Back to the Future Part II Locations
Back to the Future Part II is an American sci-fi adventure comedy film directed by Robert Zemeckis, written by Bob Gale. Starring Michael J. Fox, Christopher Lloyd, Lea Thompson, Thomas F. Wilson, Elisabeth Shue, James Tolkan, Jeffrey Weissman, Casey Siemaszko, and Billy Zane, the film is the second installment in the Back to the Future series. It was released on November 22, 1989, grossed $335.9 million worldwide, nominated for the 1990 Academy Awards in "Best Effects, Visual Effects". Back to the Future Part II was shot in Los Angeles, California, USA. Marty's house was located at 9303 Roslyndale Avenue in Arleta. Whittier High School was used as Hill Valley High School. Filming also took place at Stage 12 of Universal Studios.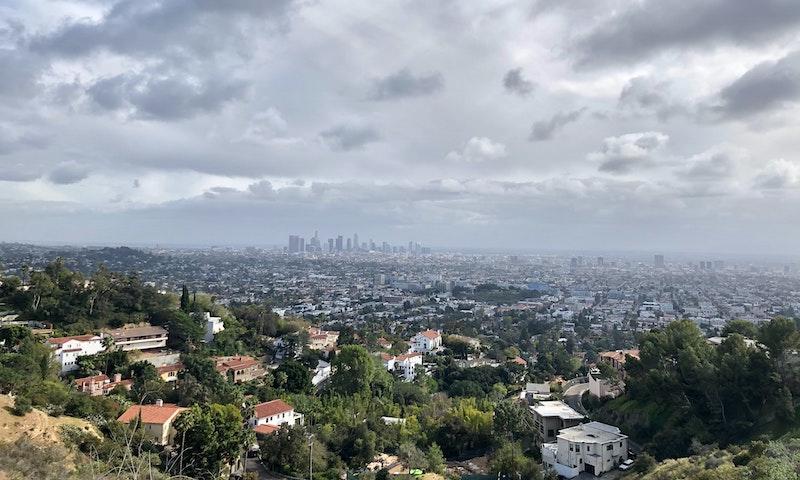 Griffith Park. Photo by Tomàs Sala on Unsplash.
Where was Back to the Future Part II Filmed?
Back to the Future Part II was filmed in 12511 Bailey St (Mr. Strickland's house), 161 N. Magnolia Ave (Jennifer's house), 1809 Bushnell Ave (Biff's house), 3793 Oakhurst St (Marty's house in 2015), 9303 Roslyndale Ave (Marty's house), Baldwin Park, Griffith Park, Hollywood United Methodist Church, Mt. Hollywood Tunnel, Oxnard, Pasadena, Plaza Hotel & Casino, Sandusky Ave & Kagel Canyon St, Universal Studios Backlot - Courthouse Square, Universal Studios Hollywood, Valero and Whittier High School.
The complete list of the locations with latitude and longitude coordinates are listed below in the table.
Back to the Future Part II Locations Map
Back to the Future Part II Locations Table
| Location Name | Latitude | Longitude |
| --- | --- | --- |
| 12511 Bailey St (Mr. Strickland's house) | 33.981037 | -118.042801 |
| 161 N. Magnolia Ave (Jennifer's house) | 34.153458 | -118.005836 |
| 1809 Bushnell Ave (Biff's house) | 34.105286 | -118.141609 |
| 3793 Oakhurst St (Marty's house in 2015) | 34.068638 | -118.005440 |
| 9303 Roslyndale Ave (Marty's house) | 34.238953 | -118.433510 |
| Baldwin Park | 34.089355 | -117.981049 |
| Griffith Park | 34.136551 | -118.294266 |
| Hollywood United Methodist Church | 34.104530 | -118.338898 |
| Mt. Hollywood Tunnel | 34.123745 | -118.300301 |
| Oxnard | 34.196899 | -119.193390 |
| Pasadena | 34.163540 | -118.150932 |
| Plaza Hotel & Casino | 36.171787 | -115.146889 |
| Sandusky Ave & Kagel Canyon St | 34.242268 | -118.433220 |
| Universal Studios Backlot - Courthouse Square | 34.141319 | -118.349579 |
| Universal Studios Hollywood | 34.138126 | -118.353889 |
| Valero | 33.779770 | -118.231018 |
| Whittier High School | 33.980259 | -118.044220 |
Related Movies