Before Sunset Locations
Before Sunset is an American romantic-drama movie, the sequel to Before Sunrise, premiered on February 10, 2004. Starring Ethan Hawke and Julie Delpy, the film was directed by Richard Linklater. Nine years after a young French woman Celine and a young American man Jesse first met, they cross paths again in Paris on the French leg of Jesse's book tour. The film was nominated for 1 Oscar for "Best Writing, Adapted Screenplay", and received acclaim from both critics and viewers. Before Sunset was entirely shot in Paris, France. Quai Henri-IV, Promenade Plantée, Le Pure Café, and Shakespeare & Company Bookstore were among the filming locations.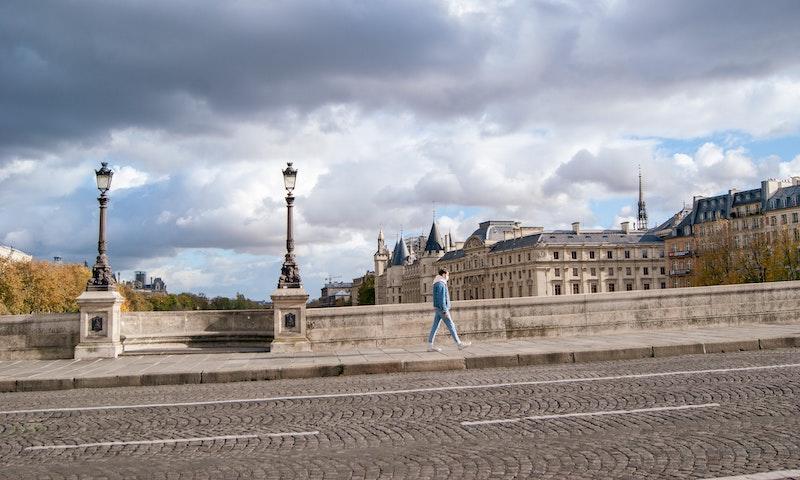 Pont Neuf, Paris. Photo by Jean-Baptiste D. on Unsplash.
Where was Before Sunset Filmed?
Before Sunset was filmed in 75 Cour de l'Étoile d'Or (Céline's Apartment), Coulée Verte René-Dumont, Le Pure Café, Pont Neuf, Quai de la Tournelle, Quai Henri-IV, Rue Saint Julien le Pauvre, Seine River and Shakespeare & Company.
The complete list of the locations with latitude and longitude coordinates are listed below in the table.
Before Sunset Locations Map
Before Sunset Locations Table
| Location Name | Latitude | Longitude |
| --- | --- | --- |
| 75 Cour de l'Étoile d'Or (Céline's Apartment) | 48.853004 | 2.370931 |
| Coulée Verte René-Dumont | 48.849339 | 2.371740 |
| Le Pure Café | 48.853249 | 2.383450 |
| Pont Neuf | 48.858624 | 2.342245 |
| Quai de la Tournelle | 48.849651 | 2.355590 |
| Quai Henri-IV | 48.851238 | 2.361440 |
| Rue Saint Julien le Pauvre | 48.852230 | 2.346890 |
| Seine River | 48.950569 | 2.301460 |
| Shakespeare & Company | 48.852562 | 2.347085 |
Related Movies