Elf (2003) Locations
Elf is an American Christmas comedy family fantasy movie directed by Jon Favreau, written by David Berenbaum. The film stars Will Ferrell, James Caan, Zooey Deschanel, Daniel Tay, Mary Steenburgen, Ed Asner, and Bob Newhart. It was released on November 7, 2003 by New Line Cinema and grossed $220.9 million worldwide. The film follows the story of Buddy, a human who raised as an elf at the North Pole. After he learns about this, he heads to New York City to find his biological father. Elf was filmed in Vancouver, British Columbia, Canada; and New York City, New York, USA.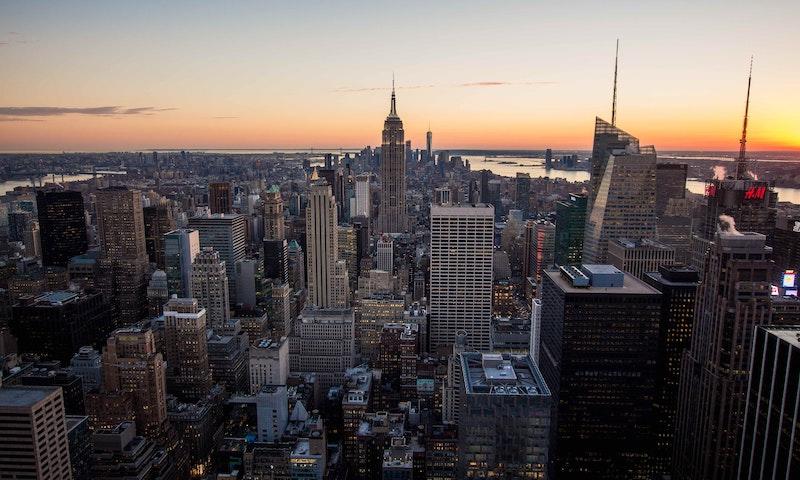 Rockefeller Center, NY, USA. Photo by Ferdinand Stöhr on Unsplash.
Where was Elf (2003) Filmed?
Elf (2003) was filmed in 55 Central Park W (Walter and Family's Apartment), Bethesda Fountain, Central Park, Lincoln Tunnel, Macy's (Gimbels Interior), Midtown, Manhattan, New York City, Rockefeller Center and Textile Building.
The complete list of the locations with latitude and longitude coordinates are listed below in the table.
Elf (2003) Locations Map
Elf (2003) Locations Table
| Location Name | Latitude | Longitude |
| --- | --- | --- |
| 55 Central Park W (Walter and Family's Apartment) | 40.772232 | -73.979179 |
| Bethesda Fountain | 40.774284 | -73.970947 |
| Central Park | 40.782867 | -73.967552 |
| Lincoln Tunnel | 40.762592 | -74.010048 |
| Macy's (Gimbels Interior) | 40.750786 | -73.989586 |
| Midtown, Manhattan | 40.754280 | -73.985954 |
| New York City | 40.730610 | -73.935242 |
| Rockefeller Center | 40.758728 | -73.978806 |
| Textile Building | 40.746338 | -73.986015 |
Related Movies