Amazing Stories Locations
Amazing Stories is an American adventure fantasy horror sci-fi anthology web TV series created by Steven Spielberg, distributed by Apple Inc., and based on the 1985 TV series of the same title. Starring Kimberly W Sandefur, Leander Suleiman, James Healy Jr., Sasha Alexander, Mary Amato, Aly Ward Azevedo, Vivian Bang, Victoria Pedretti, and Henry Bazemore Jr., the first episode of the series "The Rift" was directed by Mark Mylod, written by Don Handfield and Richard Rayner. Amazing Stories was mainly shot in Georgia, USA. Filming locations included Dobbins Air Reserve Base, Smyrna, Kirkwood, Griffin, Alto, Forsyth, Downtown Atlanta, Sandy Springs, Flowery Branch, and the Centennial Olympic Park.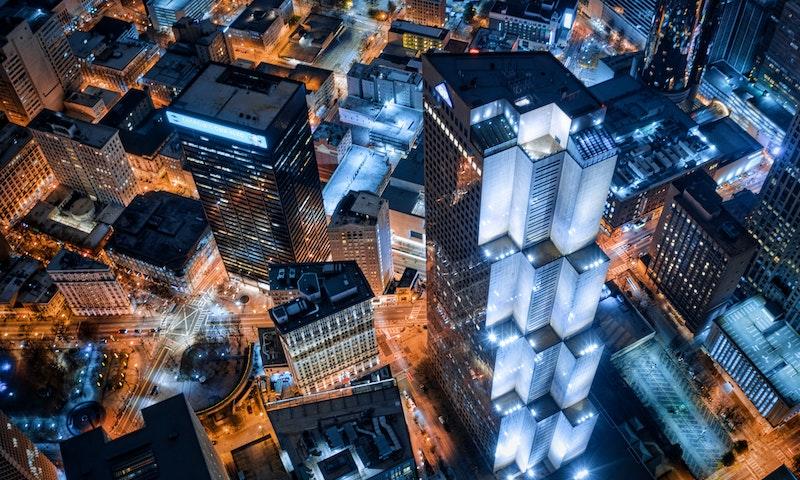 Downtown Atlanta. Photo by Cameron Venti on Unsplash.
Where was Amazing Stories Filmed?
Amazing Stories was filmed in Alto, Centennial Olympic Park, Dobbins Air Reserve Base, Downtown Atlanta, Emory Briarcliff Campus, Flowery Branch, Forsyth, Griffin, Kirkwood, Sandy Springs, Smyrna and Starlight Drive-In Theatre.
The complete list of the locations with latitude and longitude coordinates are listed below in the table.
Amazing Stories Locations Map
Amazing Stories Locations Table
| Location Name | Latitude | Longitude |
| --- | --- | --- |
| Alto | 34.467251 | -83.574303 |
| Centennial Olympic Park | 33.761749 | -84.394577 |
| Dobbins Air Reserve Base | 33.918781 | -84.504677 |
| Downtown Atlanta | 33.755466 | -84.390274 |
| Emory Briarcliff Campus | 33.788582 | -84.342590 |
| Flowery Branch | 34.184891 | -83.926025 |
| Forsyth | 33.033833 | -83.939583 |
| Griffin | 33.245525 | -84.268440 |
| Kirkwood | 33.753078 | -84.327423 |
| Sandy Springs | 33.928959 | -84.375000 |
| Smyrna | 33.881886 | -84.517990 |
| Starlight Drive-In Theatre | 33.702034 | -84.346916 |
Related TV Series