Sense8 Locations
Sense8 is an American mystery sci-fi drama television series created by Lana and Lilly Wachowski, J. Michael Straczynski. Starring Doona Bae, Jamie Clayton, Tina Desai, Tuppence Middleton, Max Riemelt, Miguel Ángel Silvestre, Brian J. Smith, Daryl Hannah, Freema Agyeman, and Alfonso Herrera, the series follows a group of people from different countries who discover they are mentally linked. It was released on Netflix from June 5, 2015, to June 8, 2018, ran for 2 seasons, 24 episodes, and nominated for 2 Primetime Emmys. Sense8 was shot in Brazil, Germany, Kenya, India, Netherlands, France, Italy, Belgium, Iceland, the USA, the UK, South Korea, and Mexico.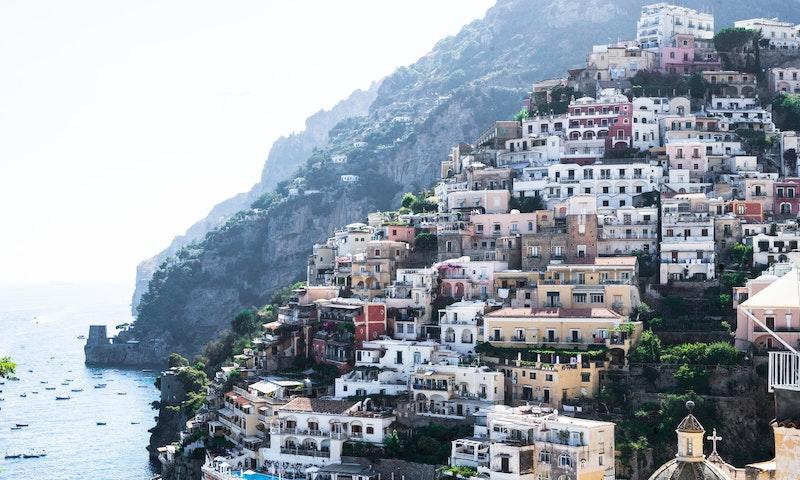 Positano, Italy. Photo by Raghu Nayyar on Unsplash.
Where was Sense8 Filmed?
Sense8 was filmed in Amsterdam, Ardkinglas Estate, Berlin, Cambridge, Chicago, De Meern, Den Haag, London, Los Angeles, Malta, Mexico City, Mumbai, Nairobi, Naples, Paris, Positano, Reykjavík, San Francisco, São Paulo and Seoul.
The complete list of the locations with latitude and longitude coordinates are listed below in the table.
Sense8 Locations Map
Sense8 Locations Table
| Location Name | Latitude | Longitude |
| --- | --- | --- |
| Amsterdam | 52.354584 | 4.833915 |
| Ardkinglas Estate | 56.250484 | -4.947482 |
| Berlin | 52.506512 | 13.354664 |
| Cambridge | 52.204556 | 0.114320 |
| Chicago | 41.833393 | -87.802040 |
| De Meern | 52.077854 | 5.025715 |
| Den Haag | 52.071632 | 4.274847 |
| London | 51.528309 | -0.171668 |
| Los Angeles | 34.040077 | -118.238052 |
| Malta | 35.909286 | 14.420912 |
| Mexico City | 19.390680 | -99.213661 |
| Mumbai | 19.082197 | 72.846153 |
| Nairobi | -1.288446 | 36.822750 |
| Naples | 40.853584 | 14.207986 |
| Paris | 48.858837 | 2.312039 |
| Positano | 40.629578 | 14.483489 |
| Reykjavík | 64.133476 | -21.887463 |
| San Francisco | 37.757679 | -122.472626 |
| São Paulo | -23.565147 | -46.707272 |
| Seoul | 37.565018 | 126.919502 |
| Villers-la-Ville | 50.563499 | 4.487244 |
Related TV Series