The Upside Locations
The Upside is an American comedy-drama film directed by Neil Burger, written by Jon Hartmere. Starring Bryan Cranston, Kevin Hart, Nicole Kidman, Aja Naomi King, and Golshifteh Farahani, the film is a remake of the French film "The Intouchables" and inspired by the life of Philippe Pozzo di Borgo. The film follows the relationship between a paralyzed billionaire and a recently paroled convict who is hired to take care of him. The Upside was released on January 11, 2019 (United States), and mainly shot in Philadelphia, Pennsylvania, USA.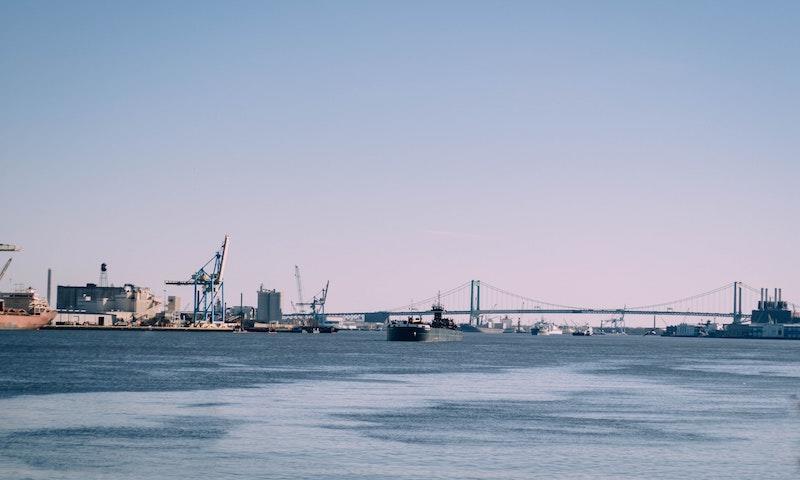 Philadelphia, Pennsylvania, USA. Photo by Ryan Gerrard on Unsplash.
Where was The Upside Filmed?
The Upside was filmed in 1900 JFK Boulevard, Black Bass Hotel, Center for Architecture and Design, East Allegheny Ave, Gilham St, Hawk Mountain Sanctuary, Kensington Ave, New York City, Sun Center Studios, The Kimmel Center and XIX (Nineteen) Restaurant.
The complete list of the locations with latitude and longitude coordinates are listed below in the table.
The Upside Locations Map
The Upside Locations Table
| Location Name | Latitude | Longitude |
| --- | --- | --- |
| 1900 JFK Boulevard | 39.954365 | -75.172234 |
| Black Bass Hotel | 40.406742 | -75.037674 |
| Center for Architecture and Design | 39.953827 | -75.160484 |
| East Allegheny Ave | 39.991043 | -75.108688 |
| Gilham St | 40.031532 | -75.058235 |
| Hawk Mountain Sanctuary | 40.633820 | -75.986923 |
| Kensington Ave | 39.997906 | -75.110817 |
| New York City | 40.713051 | -74.007233 |
| Sun Center Studios | 39.852566 | -75.407928 |
| The Kimmel Center | 39.946693 | -75.165710 |
| XIX (Nineteen) Restaurant | 39.949062 | -75.164841 |
Related Movies