Winter Sleep Locations
Winter Sleep (Turkish: Kış Uykusu) is a Turkish drama movie directed by Nuri Bilge Ceylan, written by Ebru Ceylan and Nuri Bilge Ceylan, inspired from the short story by Anton Chekhov. Starring Haluk Bilginer, Demet Akbag, Melisa Sözen, Ayberk Pekcan, Serhat Mustafa Kiliç, Nejat Isler, and Mehmet Ali Nuroglu, the film follows the story of a hotel owner living in a small village and dealing with conflicts in his life. The film won FIPRESCI Prize and Palme d'Or at the 2014 Cannes Film Festival. Winter Sleep was shot in Cappadocia, Turkey. Filming took place in Uçhisar that is a town located in Nevşehir Province, Turkey.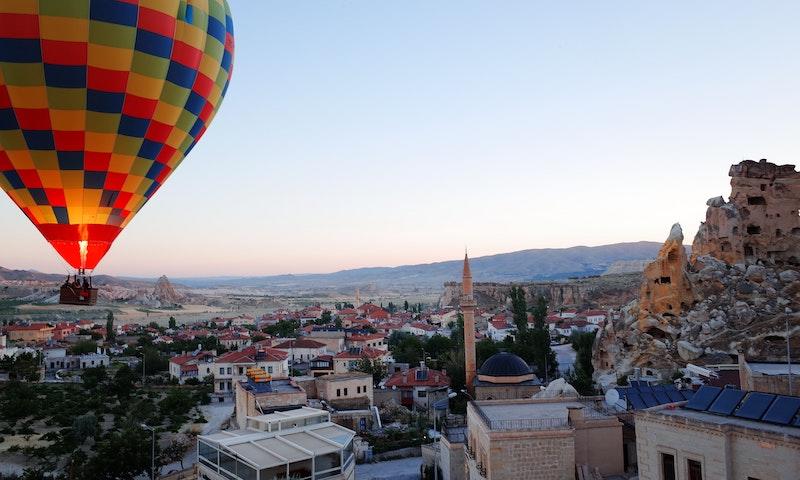 Cappadocia, Turkey. Photo by Soyoung Han on Unsplash.
Where was Winter Sleep Filmed?
Winter Sleep was filmed in Cappadocia and Uçhisar.
The complete list of the locations with latitude and longitude coordinates are listed below in the table.
Winter Sleep Locations Map
Winter Sleep Locations Table
| Location Name | Latitude | Longitude |
| --- | --- | --- |
| Cappadocia | 38.649109 | 34.736771 |
| Uçhisar | 38.629021 | 34.803001 |
Related Movies