Yesterday Locations
Yesterday is a romantic comedy fantasy film directed by Danny Boyle, written by Richard Curtis, and distributed by Universal Pictures. It was based on a story by Jack Barth and Richard Curtis. It stars Himesh Patel, Lily James, Sophia Di Martino, Ellise Chappell, Meera Syal, Harry Michell, and Ed Sheeran. It premiered at the Tribeca Film Festival on 4 May 2019, was released on 28 June 2019 (the United Kingdom & the United States), and grossed $151.3 million worldwide. Jack Malik, a struggling singer-songwriter, finds himself the only person who remembers the Beatles after waking up in an alternate timeline. Yesterday was shot in Halesworth, Liverpool, Shingle Street, Dunwich, Clacton-on-Sea, Essex, and Latitude Festival. Wembley Stadium was also used in the film.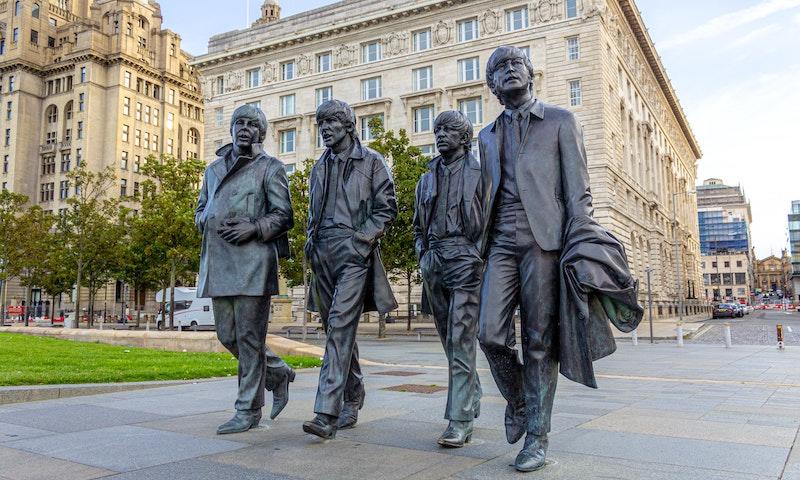 Liverpool, UK. Photo by Neil Martin on Unsplash.
Where was Yesterday Filmed?
Yesterday was filmed in Buckenham, Cantley, Gorleston-on-Sea, Great Yarmouth, Lowestoft, Park Rd, Penny Lane, Pier Ave, Pier Hotel and Ramsholt.
The complete list of the locations with latitude and longitude coordinates are listed below in the table.
Yesterday Locations Map
Yesterday Locations Table
| Location Name | Latitude | Longitude |
| --- | --- | --- |
| Buckenham | 52.600235 | 1.478799 |
| Cantley | 52.579895 | 1.509858 |
| Gorleston-on-Sea | 52.570190 | 1.731818 |
| Great Yarmouth | 52.596149 | 1.725223 |
| Lowestoft | 52.480427 | 1.749651 |
| Park Rd | 52.568203 | 1.726485 |
| Penny Lane | 53.386589 | -2.920154 |
| Pier Ave | 51.789940 | 1.150848 |
| Pier Hotel | 52.571030 | 1.733660 |
| Ramsholt | 52.028248 | 1.354953 |
Related Movies