10 Cloverfield Lane Locations
10 Cloverfield Lane is an American sci-fi drama horror mystery thriller movie directed by Dan Trachtenberg, produced by J. J. Abrams and Lindsey Weber, written by Josh Campbell, Matthew Stuecken and Damien Chazelle. Starring Mary Elizabeth Winstead, John Goodman, and John Gallagher Jr., the film follows a young woman who is held in a shelter with two men, who insist the earth is affected by a widespread chemical attack. It was released on March 11, 2016 (United States), grossed $110.2 million worldwide. 10 Cloverfield Lane was shot at Home Place Plantation in Hahnville, Louisiana, USA.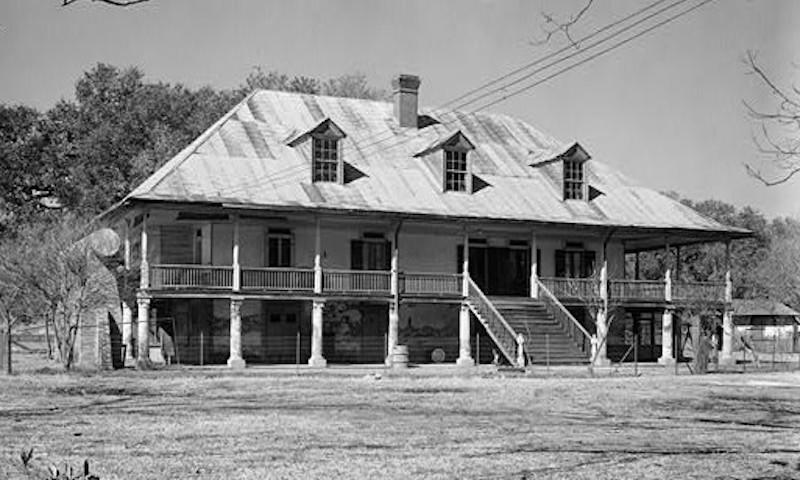 Home Place Plantation. Photo at Wikipedia.
Where was 10 Cloverfield Lane Filmed?
10 Cloverfield Lane was filmed in Hahnville, Home Place Plantation and New Orleans.
The complete list of the locations with latitude and longitude coordinates are listed below in the table.
10 Cloverfield Lane Locations Map
10 Cloverfield Lane Locations Table
| Location Name | Latitude | Longitude |
| --- | --- | --- |
| Hahnville | 29.976858 | -90.410561 |
| Home Place Plantation | 29.971119 | -90.407745 |
| New Orleans | 29.950888 | -90.076546 |
Related Movies