303 Locations
303 is a German romantic road drama movie directed by Hans Weingartner, written by Weingartner and Silke Eggert. Starring Mala Emde and Anton Spieker, the film follows the journey of two university students, Jule and Jan, from Berlin to Portugal in an old camper. It premiered at the Berlinale on February 16, 2018, nominated for Crystal Bear. The film was released on July 19, 2018, in Germany. 303 was shot in different countries such as Germany, France, Belgium, Spain, and Portugal. Cave of Altamira in Spain was among the filming locations.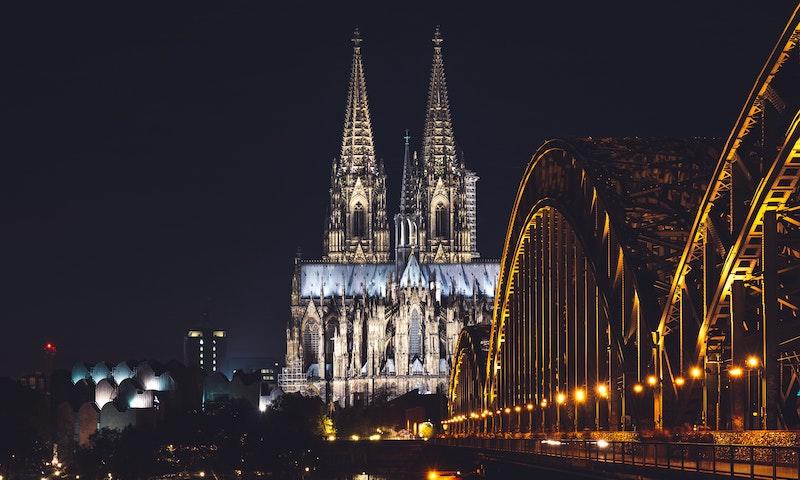 Cologne, Germany. Photo by Lucas Carl on Unsplash.
Where was 303 Filmed?
303 was filmed in Belgium, Berlin, Cologne, Cuevas de Altamira, France, Kölner Dom and Portugal.
The complete list of the locations with latitude and longitude coordinates are listed below in the table.
303 Locations Map
303 Locations Table
| Location Name | Latitude | Longitude |
| --- | --- | --- |
| Belgium | 50.693859 | 4.526417 |
| Berlin | 52.523743 | 13.350793 |
| Cologne | 50.943218 | 6.947117 |
| Cuevas de Altamira | 43.377399 | -4.122432 |
| France | 46.973705 | 1.255168 |
| Kölner Dom | 50.941261 | 6.958195 |
| Portugal | 39.948620 | -8.212821 |
Related Movies