The Lives of Others Locations
The Lives of Others (Das Leben der Anderen) is a German drama mystery thriller film directed and written by Florian Henckel von Donnersmarck. Starring Ulrich Mühe, Martina Gedeck, Sebastian Koch, Ulrich Tukur, Volkmar Kleinert, Matthias Brenner, and Charly Hübner, the film was released on 23 March 2006 in Germany, earned $77.3 million worldwide and won the 2007 Academy Awards for "Best Foreign Language Film of the Year". The Lives of Others was shot in Berlin, Germany.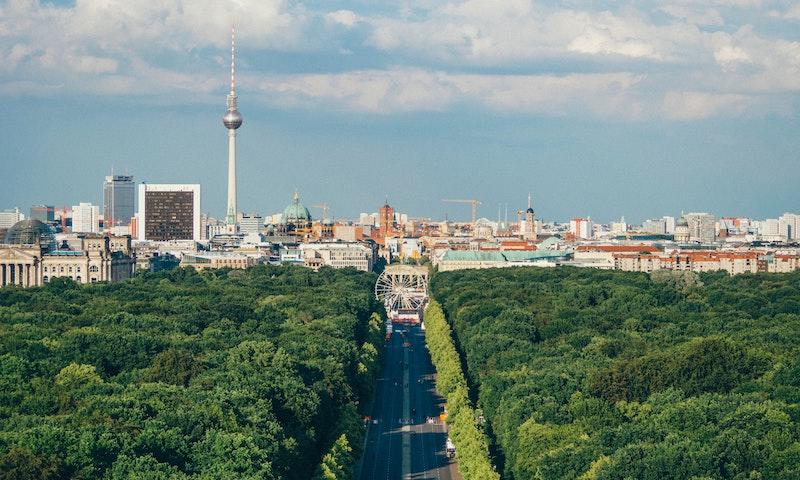 Berlin, Germany. Photo by Adam Vradenburg on Unsplash.
Where was The Lives of Others Filmed?
The Lives of Others was filmed in Berlin, Berlin-Hohenschönhausen Memorial, Hufelandstraße, Karl-Marx-Allee, Normannenstraße, Old City Hall (Altes Stadthaus) and Wedekindstraße.
The complete list of the locations with latitude and longitude coordinates are listed below in the table.
The Lives of Others Locations Map
The Lives of Others Locations Table
| Location Name | Latitude | Longitude |
| --- | --- | --- |
| Berlin | 52.520008 | 13.404954 |
| Berlin-Hohenschönhausen Memorial | 52.541878 | 13.500201 |
| Hufelandstraße | 52.531193 | 13.433473 |
| Karl-Marx-Allee | 52.517700 | 13.435954 |
| Normannenstraße | 52.516010 | 13.483448 |
| Old City Hall (Altes Stadthaus) | 52.516560 | 13.411436 |
| Wedekindstraße | 52.512695 | 13.445446 |
Related Movies