American Honey Locations
American Honey is a British American road drama movie written and directed by Andrea Arnold. Starring Sasha Lane, Shia LaBeouf, Riley Keough, McCaul Lombardi, Arielle Holmes, Veronica Ezell, Chad Cox, Garry Howell, and Isaiah Stone, the film follows the story of a teenage girl, Star who leaves her troubled home and joins a traveling magazine sales crew. It was released on 14 October 2016 in the United Kingdom and nominated for the 2017 BAFTA Film Awards for "Outstanding British Film of the Year". American Honey was shot in several states such as Oklahoma, Kansas, Nebraska, Iowa, and Missouri. The pool scene took place in Bennington, Nebraska.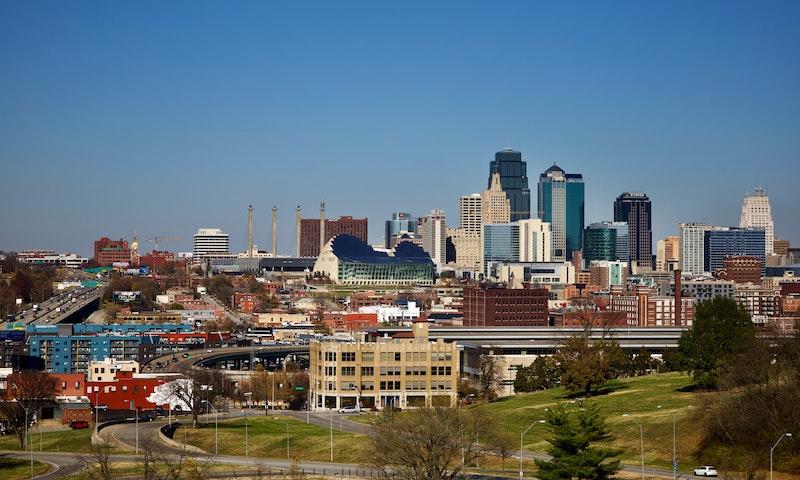 Kansas City, MO. Photo by Darren Hibbs on Unsplash.
Where was American Honey Filmed?
American Honey was filmed in Bennington, Grand Island, Kansas City, Mission Hills, Missouri Valley, Muskogee and Williston.
The complete list of the locations with latitude and longitude coordinates are listed below in the table.
American Honey Locations Map
American Honey Locations Table
| Location Name | Latitude | Longitude |
| --- | --- | --- |
| Bennington | 41.369179 | -96.163750 |
| Grand Island | 40.921516 | -98.361794 |
| Kansas City | 39.095638 | -94.589722 |
| Mission Hills | 39.017429 | -94.617752 |
| Missouri Valley | 41.559780 | -95.904831 |
| Muskogee | 35.742191 | -95.369232 |
| Williston | 48.159081 | -103.629387 |
Related Movies