Interstellar Locations
Interstellar is a British-American adventure, drama, sci-fi film directed and produced by Christopher Nolan. It stars Matthew McConaughey, Anne Hathaway, Jessica Chastain, Mackenzie Foy, Ellen Burstyn, Wes Bentley, and Michael Caine. It was premiered on October 26, 2014 (TCL Chinese Theatre), released on November 5, 2014 (United States). The film won the 2015 Academy Awards for "Best Achievement in Visual Effects". The film follows a team of explorers who travel through a wormhole in search of a new home for humanity. Interstellar was mainly filmed in Alberta, Canada. Westin Bonaventure Hotel & Suites was used for the interior of the space research center. Additional filming took place in Svínafellsjökull, Vatnajökull, Austurland, Iceland and Sony Pictures Studios in California.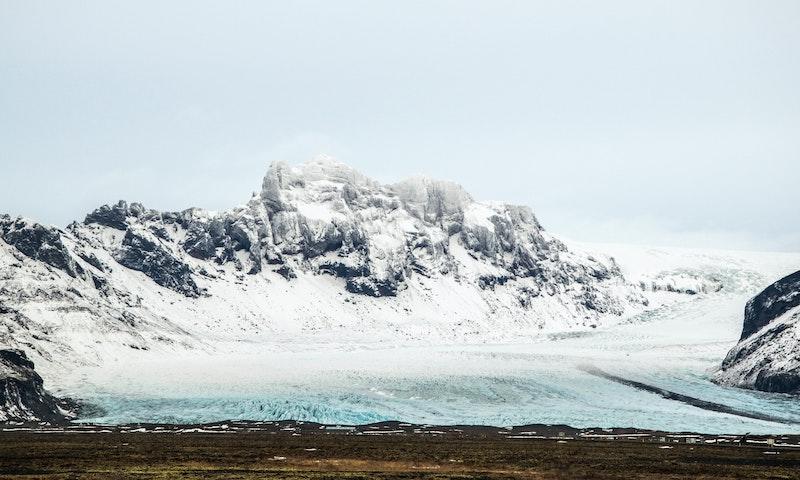 Svínafellsjökull, Iceland. Photo by Michal Mancewicz on Unsplash.
Where was Interstellar Filmed?
Interstellar was filmed in 1525 Industrial St, Altadena, Calgary, Canmore, Fort Macleod, Lethbridge, Los Angeles Convention Center, Nanton, Okotoks, Sony Pictures Studios, Svínafellsjökull, Torrance, Warner Bros. Studios and Westin Bonaventure Hotel & Suites.
The complete list of the locations with latitude and longitude coordinates are listed below in the table.
Interstellar Locations Map
Interstellar Locations Table
| Location Name | Latitude | Longitude |
| --- | --- | --- |
| 1525 Industrial St | 34.036312 | -118.237663 |
| Altadena | 34.190353 | -118.134384 |
| Calgary | 51.029179 | -114.125816 |
| Canmore | 51.084549 | -115.352539 |
| Fort Macleod | 49.722534 | -113.407608 |
| Lethbridge | 49.692673 | -112.849258 |
| Los Angeles Convention Center | 34.040379 | -118.270241 |
| Nanton | 50.349182 | -113.778603 |
| Okotoks | 50.724953 | -113.984367 |
| Sony Pictures Studios | 34.017639 | -118.401642 |
| Svínafellsjökull | 64.011688 | -16.886761 |
| Torrance | 33.835529 | -118.342346 |
| Warner Bros. Studios | 34.149879 | -118.338188 |
| Westin Bonaventure Hotel & Suites | 34.052681 | -118.255775 |
Related Movies