The Devil All the Time Locations
The Devil All the Time is an American drama thriller movie produced by Jake Gyllenhaal and Randall Poster, directed by Antonio Campos, written by Antonio Campos, Paulo Campos, and based on the novel of the same name by Donald Ray Pollock. Starring Tom Holland, Bill Skarsgard, Mia Wasikowska, Sebastian Stan, Robert Pattinson, Riley Keough, Eliza Scanlen, Jason Clarke, Douglas Hodge, Haley Bennett, and Harry Melling, the film will be released on Netflix in 2020. It follows a group of mentally disturbed people who suffer from the damages of the post-war. The Devil All the Time was shot in different cities of Alabama, USA. Filming locations included Anniston, Pell City, Birmingham, Dora, Wetumpka, Jacksonville, Montevallo, and Riverside.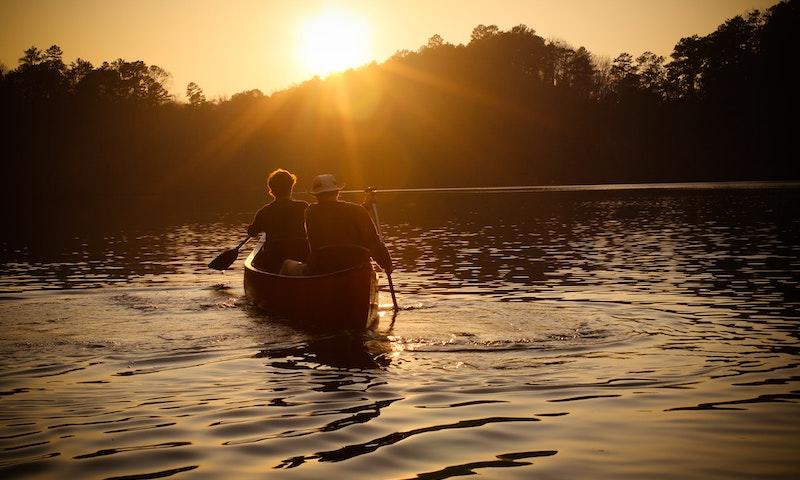 Birmingham, AL. Photo by Joshua Bedford on Unsplash.
Where was The Devil All the Time Filmed?
The Devil All the Time was filmed in 33 W 10th St, Anniston, Birmingham, City of Lights Dream Center, Deatsville, Dora, Forest Park, Helena, Jacksonville, Main St, Montevallo, Oak Mountain State Park, Pell City, Pine Flat Church, Riverside, The Ark, The Peerless Saloon & Grille and Wetumpka.
The complete list of the locations with latitude and longitude coordinates are listed below in the table.
The Devil All the Time Locations Map
The Devil All the Time Locations Table
| Location Name | Latitude | Longitude |
| --- | --- | --- |
| 33 W 10th St | 33.657284 | -85.831161 |
| Anniston | 33.660191 | -85.833725 |
| Birmingham | 33.517796 | -86.820869 |
| City of Lights Dream Center | 33.726601 | -87.088448 |
| Deatsville | 32.606285 | -86.395737 |
| Dora | 33.728584 | -87.090729 |
| Forest Park | 33.516563 | -86.770004 |
| Helena | 33.295406 | -86.847107 |
| Jacksonville | 33.813992 | -85.762703 |
| Main St | 33.101223 | -86.861771 |
| Montevallo | 33.101360 | -86.864754 |
| Oak Mountain State Park | 33.324703 | -86.759445 |
| Pell City | 33.585796 | -86.288139 |
| Pine Flat Church | 32.652603 | -86.422768 |
| Riverside | 33.607105 | -86.209511 |
| The Ark | 33.600838 | -86.197044 |
| The Peerless Saloon & Grille | 33.657257 | -85.830597 |
| Wetumpka | 32.543652 | -86.213211 |
Related Movies