Beetlejuice Locations
Beetlejuice is an American comedy fantasy movie directed by Tim Burton, written by Michael McDowell and Warren Skaaren, produced by the Geffen Company, distributed by Warner Bros. Pictures. Starring Alec Baldwin, Geena Davis, Michael Keaton, Winona Ryder, Catherine O'Hara, Annie McEnroe, Jeffrey Jones, and Glenn Shadix, the film follows a recently deceased couple who hire "Beetlejuice" to scare away the new family that has moved into their home. It was released on March 30, 1988, won an Oscar for Best Makeup in 1989. Beetlejuice was shot in East Corinth, Vermont, USA. Filming also took place at Culver Studios in California.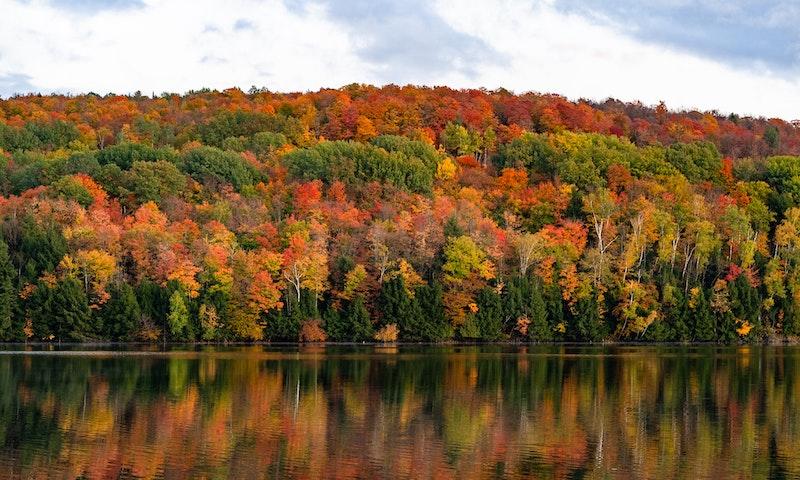 Vermont. Photo by Peter James Eisenhaure on Unsplash.
Where was Beetlejuice Filmed?
Beetlejuice was filmed in East Corinth, General Store and The Culver Studios.
The complete list of the locations with latitude and longitude coordinates are listed below in the table.
Beetlejuice Locations Map
Beetlejuice Locations Table
| Location Name | Latitude | Longitude |
| --- | --- | --- |
| East Corinth | 44.063744 | -72.222733 |
| General Store | 44.054840 | -72.221214 |
| The Culver Studios | 34.024048 | -118.392960 |
Related Movies