The Usual Suspects Locations
The Usual Suspects is an American neo-noir crime mystery thriller film directed by Bryan Singer, written by Christopher McQuarrie. Starring Kevin Spacey, Gabriel Byrne, Chazz Palminteri, Stephen Baldwin, Benicio Del Toro, Kevin Pollak, and Pete Postlethwaite, the film was released on August 16, 1995 (United States), and won the 1996 Academy Awards for "Best Actor in a Supporting Role" (Kevin Spacey) and "Best Writing, Screenplay Written Directly for the Screen". It is now regarded as one of the greatest films of all time. The Usual Suspects was shot in Downtown and San Pedro, Los Angeles, California and New York City, New York.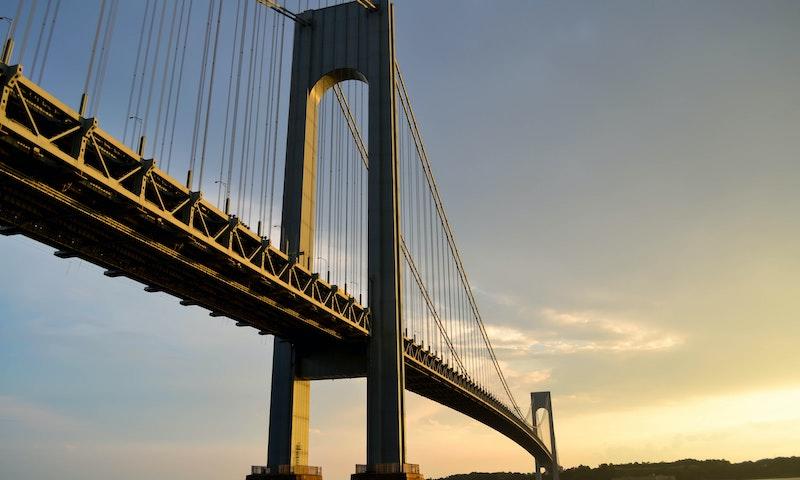 Verrazano-Narrows Bridge, NY, USA. Photo by Manny Ribera on Unsplash.
Where was The Usual Suspects Filmed?
The Usual Suspects was filmed in 770 South Normandie Ave, Flatiron Building, Herald Examiner, Hollywood Athletic Club, Jackson Heights, Korean Friendship Bell, LaGuardia Airport, Leo Carrillo State Beach, Los Angeles, Los Angeles City Hall, Los Angeles Harbor, New York City, San Pedro, San Pedro Municipal Building (Final Scene), The Langham and Verrazano-Narrows Bridge.
The complete list of the locations with latitude and longitude coordinates are listed below in the table.
The Usual Suspects Locations Map
The Usual Suspects Locations Table
| Location Name | Latitude | Longitude |
| --- | --- | --- |
| 770 South Normandie Ave | 34.058289 | -118.299751 |
| Flatiron Building | 40.741032 | -73.989716 |
| Herald Examiner | 34.039406 | -118.259590 |
| Hollywood Athletic Club | 34.098385 | -118.332123 |
| Jackson Heights | 40.756645 | -73.885925 |
| Korean Friendship Bell | 33.711205 | -118.292999 |
| LaGuardia Airport | 40.774422 | -73.873161 |
| Leo Carrillo State Beach | 34.043674 | -118.935905 |
| Los Angeles | 34.052235 | -118.243683 |
| Los Angeles City Hall | 34.053802 | -118.242935 |
| Los Angeles Harbor | 33.736679 | -118.265854 |
| New York City | 40.713051 | -74.007233 |
| San Pedro | 33.733700 | -118.299850 |
| San Pedro Municipal Building (Final Scene) | 33.738079 | -118.280167 |
| The Langham | 34.059311 | -118.300148 |
| Verrazano-Narrows Bridge | 40.606777 | -74.043999 |
Related Movies