Catch Me If You Can Locations
Catch Me If You Can is an American biographical drama crime film directed and produced by Steven Spielberg, written by Jeff Nathanson, based on the book by Frank Abagnale Jr. and Stan Redding. Starring Leonardo DiCaprio, Tom Hanks, Christopher Walken, Martin Sheen, and Nathalie Baye, the film was released on December 25, 2002 (United States), earned $352.1 million worldwide and nominated for 2 Academy Awards. Catch Me If You Can was filmed in 147 different locations including New York City, Downey, Ontario International Airport, Alcatraz Prison, Ambassador Hotel, Burbank, and TWA Terminal, JFK International Airport.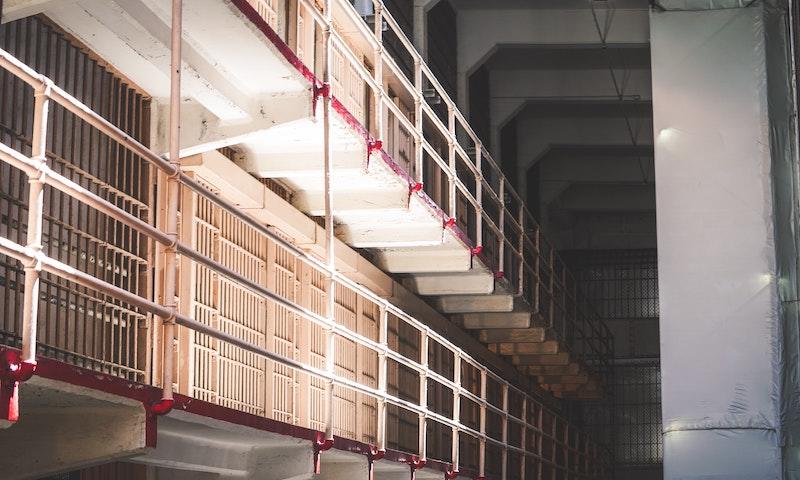 Alcatraz Prison. Photo by Eric Ward on Unsplash.
Where was Catch Me If You Can Filmed?
Catch Me If You Can was filmed in 3077 East California Blvd (Frank Abagnale Jr.'s Mother's House), 843 S. El Molino Ave, Alcatraz Prison, Altadena, Ambassador Hotel, Brooklyn, Brooklyn Borough Hall, Buena Vista Ave, Burbank, Compton, Crank House (Roger Strong's House), Downtown, Los Angeles, Hollywood, Hollywood Roosevelt Hotel, Jamaica, Queens, Lionel-Groulx, Manhattan, Montréal, New York City and Notre-Dame-des-Victoires.
The complete list of the locations with latitude and longitude coordinates are listed below in the table.
Catch Me If You Can Locations Map
Catch Me If You Can Locations Table
| Location Name | Latitude | Longitude |
| --- | --- | --- |
| 3077 East California Blvd (Frank Abagnale Jr.'s Mother's House) | 34.136330 | -118.086967 |
| 843 S. El Molino Ave | 34.131336 | -118.137093 |
| Alcatraz Prison | 37.826900 | -122.423042 |
| Altadena | 34.185680 | -118.131508 |
| Ambassador Hotel | 33.780399 | -118.265236 |
| Brooklyn | 40.697029 | -73.951233 |
| Brooklyn Borough Hall | 40.692879 | -73.990341 |
| Buena Vista Ave | 40.930988 | -73.903244 |
| Burbank | 34.182049 | -118.307480 |
| Compton | 33.898338 | -118.220749 |
| Crank House (Roger Strong's House) | 34.172443 | -118.105591 |
| Downtown, Los Angeles | 34.043392 | -118.250664 |
| Hollywood | 34.090679 | -118.371750 |
| Hollywood Roosevelt Hotel | 34.101231 | -118.341751 |
| Jamaica, Queens | 40.718128 | -73.768402 |
| Lionel-Groulx | 45.482857 | -73.579842 |
| Manhattan | 40.713051 | -74.007233 |
| Montréal | 45.509060 | -73.553360 |
| New York City | 40.713051 | -74.007233 |
| Notre-Dame-des-Victoires | 46.812870 | -71.202805 |
| Old Orange County Courthouse | 33.750202 | -117.869263 |
| Ontario International Airport | 34.052101 | -117.598572 |
| Orange | 40.792500 | -74.269753 |
| Park Ave | 40.799889 | -73.942696 |
| Pasadena | 34.149551 | -118.141449 |
| Place Royale | 46.813122 | -71.202904 |
| Prestige Laundromat | 40.946857 | -73.885780 |
| Quality Coffee | 34.051895 | -118.267151 |
| Québec City | 46.813049 | -71.225739 |
| Queens | 40.723690 | -73.820686 |
| Rose City High School | 34.139450 | -118.134949 |
| San Pedro | 33.724739 | -118.325333 |
| Santa Ana | 33.749741 | -117.869781 |
| St. John Paul II STEM Academy | 34.184120 | -118.305763 |
| The Ebell of Los Angeles | 34.061146 | -118.324898 |
| Tropicana Pool Cafe | 34.100739 | -118.342461 |
| TWA Terminal, JFK International Airport | 40.645775 | -73.775444 |
| Union Station | 34.056255 | -118.236580 |
| Waldorf Astoria New York | 40.756226 | -73.972961 |
| Yonkers | 40.930790 | -73.898293 |
Related Movies