Apocalypse Now Locations
Apocalypse Now is an American war drama mystery film directed and produced by Francis Ford Coppola, written by John Milius, Francis Ford Coppola, and based on the book by Joseph Conrad. It stars Marlon Brando, Martin Sheen, Robert Duvall, Frederic Forrest, Laurence Fishburne, Harrison Ford, Albert Hall, Sam Bottoms, and Dennis Hopper. A U.S. Army officer, Captain Benjamin L. Willard, serving in Vietnam is tasked to assassinate Colonel Kurtz who sees himself as a god. It was released on August 15, 1979 (United States), grossed $150 million worldwide and won 2 Oscars for Best Cinematography and Best Sound. Apocalypse Now was shot in Baler, Pagsanjan, Iba in the Philippines. Filming also took place in Río Chavón, La Romana, Dominican Republic.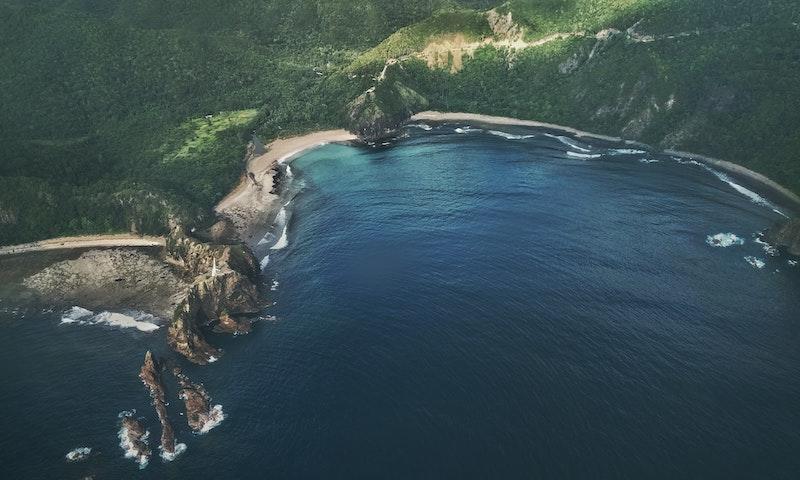 Baler, Philippines. Photo by Gabriel Villena on Unsplash.
Where was Apocalypse Now Filmed?
Apocalypse Now was filmed in Baler, Baler Bay, Iba, La Romana, Metro Manila, Napa Valley, Pagsanjan and Pagsanjan River.
The complete list of the locations with latitude and longitude coordinates are listed below in the table.
Apocalypse Now Locations Map
Apocalypse Now Locations Table
| Location Name | Latitude | Longitude |
| --- | --- | --- |
| Baler | 15.734364 | 121.569183 |
| Baler Bay | 15.766303 | 121.572220 |
| Iba | 15.335858 | 119.972427 |
| La Romana | 18.432842 | -68.970253 |
| Metro Manila | 14.532552 | 121.004326 |
| Napa Valley | 38.481018 | -122.351227 |
| Pagsanjan | 14.262939 | 121.454895 |
| Pagsanjan River | 14.260692 | 121.464973 |
Related Movies