Black Widow Locations
Black Widow is an American superhero action-adventure sci-fi film directed by Cate Shortland, written by Eric Pearson, based on the Marvel Comics character of the same name. Starring Florence Pugh, Scarlett Johansson, Robert Downey Jr., Rachel Weisz, David Harbour, Ray Winstone, and William Hurt, the film follows the story of Natasha Romanoff who is forced to confront her past between the films Civil War and Infinity War. The film was released on July 9, 2021, in the United States. Scarlett Johansson plays Natasha Romanoff / Black Widow in the film. Black Widow was shot in Norway, Hungary, Morocco, the UK, and the US. Filming locations included Macon, Georgia; RAF Upper Heyford, Oxfordshire; Sæbø, Ørsta; Budapest, Hungary.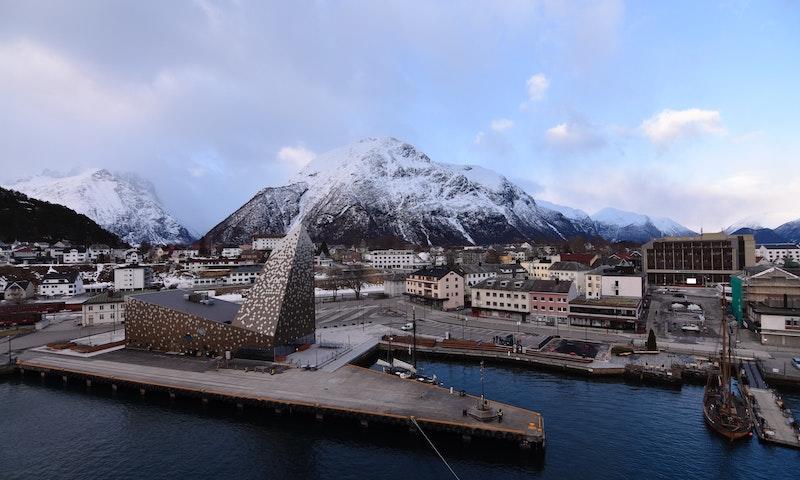 Åndalsnes. Photo by Alan Smith on Unsplash.
Where was Black Widow Filmed?
Black Widow was filmed in Åndalsnes, Atlanta, Budapest, Etyek, Hankley Common, Macon, Macon Terminal Station, Pinewood Studios, Rome, Georgia, Santa Clarita, Sæbø, Upper Heyford Airfield (disused) and Zoltán u. 18.
The complete list of the locations with latitude and longitude coordinates are listed below in the table.
Black Widow Locations Map
Black Widow Locations Table
| Location Name | Latitude | Longitude |
| --- | --- | --- |
| Åndalsnes | 62.567417 | 7.687083 |
| Atlanta | 33.748184 | -84.394562 |
| Budapest | 47.497471 | 19.033392 |
| Etyek | 47.446480 | 18.750099 |
| Hankley Common | 51.164078 | -0.732501 |
| Macon | 32.839630 | -83.634071 |
| Macon Terminal Station | 32.833588 | -83.624359 |
| Pinewood Studios | 51.548847 | -0.532364 |
| Rome, Georgia | 34.263802 | -85.188927 |
| Santa Clarita | 34.392563 | -118.547607 |
| Sæbø | 62.208378 | 6.475167 |
| Upper Heyford Airfield (disused) | 51.930313 | -1.283342 |
| Zoltán u. 18 | 47.504555 | 19.049088 |
Related Movies