Boys Don't Cry Locations
Boys Don't Cry is an American biographical crime drama movie directed by Kimberly Peirce, written by Peirce and Andy Bienen. Starring Hilary Swank, Chloë Sevigny, Peter Sarsgaard, Alicia Goranson, Alison Folland, Jeannetta Arnette, Rob Campbell, and Matt McGrath, the film follows the tragic real-life story of Brandon Teena in rural Nebraska. It premiered at New York Film Festival on October 8, 1999, and was released on October 22, 1999. Hilary Swank won Best Actress in a Leading Role at the 2000 Academy Awards as well as "Best Performance by an Actress in a Motion Picture - Drama" in the 2000 Golden Globes. Chloë Sevigny was nominated for "Best Actress in a Supporting Role". It was also selected by the Library of Congress for preservation in the United States National Film Registry. Boys Don't Cry was mainly shot in Greenville, Texas. Other filming locations were Austin, Mesquite, Crandall, and Dallas.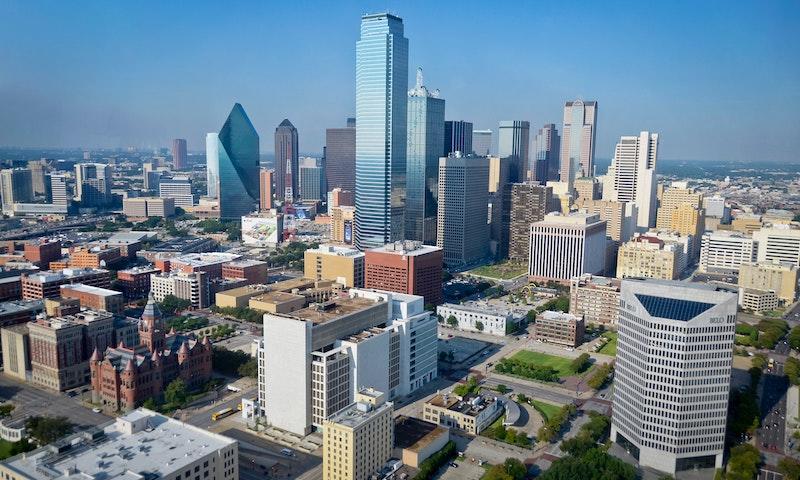 Dallas, TX. Photo by Matthew T Rader on Unsplash.
Where was Boys Don't Cry Filmed?
Boys Don't Cry was filmed in Austin, Crandall, Dallas, Greenville and Mesquite.
The complete list of the locations with latitude and longitude coordinates are listed below in the table.
Boys Don't Cry Locations Map
Boys Don't Cry Locations Table
| Location Name | Latitude | Longitude |
| --- | --- | --- |
| Austin | 30.271538 | -97.763031 |
| Crandall | 32.627449 | -96.457657 |
| Dallas | 32.775017 | -96.801208 |
| Greenville | 33.136829 | -96.114563 |
| Mesquite | 32.765305 | -96.602692 |
Related Movies