The Princess Bride Locations
The Princess Bride is an American fantasy adventure comedy film directed by Rob Reiner, produced by Andrew Scheinman and Rob Reiner, written by William Goldman. Starring Cary Elwes, Robin Wright, Mandy Patinkin, Wallace Shawn, Chris Sarandon, André the Giant, and Christopher Guest, the film is based on William Goldman's book of the same name. It was released on September 25, 1987, nominated for an Oscar: "Best Music, Original Song Willy DeVille" (For the song "Storybook Love"). The Princess Bride is considered a cult classic. Carl Wark, Sheffield; Cave Dale, Castleton, Derbyshire; Burnham Beeches, Buckinghamshire in England and Cliffs of Moher, County Clare in Ireland were among the filming locations.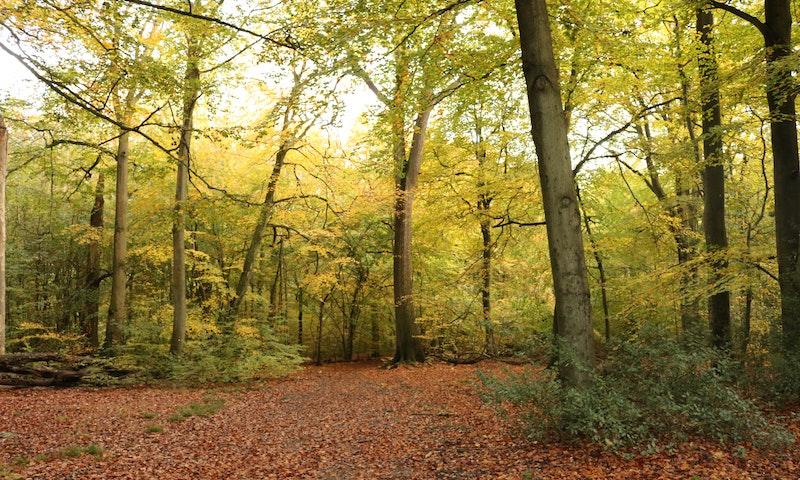 Burnham Beeches. Photo by Michaela J on Unsplash.
Where was The Princess Bride Filmed?
The Princess Bride was filmed in Birchover, Burnham Beeches, Carl Wark, Castleton, Cave Dale, Haddon Hall, Hever Castle, Moherské útesy (Cliffs of Moher), Penshurst Place, River Lathkill, Robin Hood's Stride, Sheffield and Shepperton Studios.
The complete list of the locations with latitude and longitude coordinates are listed below in the table.
The Princess Bride Locations Map
The Princess Bride Locations Table
| Location Name | Latitude | Longitude |
| --- | --- | --- |
| Birchover | 53.155941 | -1.646647 |
| Burnham Beeches | 51.561497 | -0.631807 |
| Carl Wark | 53.329277 | -1.610919 |
| Castleton | 53.342869 | -1.776837 |
| Cave Dale | 53.338718 | -1.777733 |
| Haddon Hall | 53.193962 | -1.649703 |
| Hever Castle | 51.186874 | 0.113762 |
| Moherské útesy (Cliffs of Moher) | 52.971825 | -9.426596 |
| Penshurst Place | 51.174606 | 0.183606 |
| River Lathkill | 53.186859 | -1.688512 |
| Robin Hood's Stride | 53.156879 | -1.666061 |
| Sheffield | 53.381413 | -1.498323 |
| Shepperton Studios | 51.406559 | -0.464466 |
Related Movies