American Horror Story Locations
American Horror Story is an American drama horror thriller television series created by Ryan Murphy and Brad Falchuk. Starring Denis O'Hare, Evan Peters, Lady Gaga, Kathy Bates, Sarah Paulson, Jessica Lange, Frances Conroy, Emma Roberts, and Angela Bassett, the show was released on October 5, 2011, on FX, and won 2 Golden Globes. American Horror Story was shot in Los Angeles, Santa Clarita, Orange, and Burbank, California and New Orleans, Louisiana.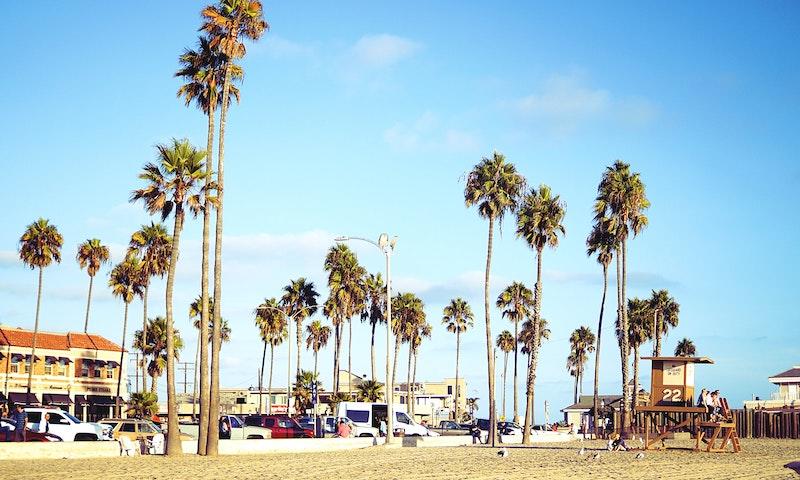 Santa Ana. Photo by Simon Maage on Unsplash.
Where was American Horror Story Filmed?
American Horror Story was filmed in 1542 N Orange Grove Ave (Ally and Ivy's House), Buckner Mansion, Cecil Hotel, Community Court, Fawnskin, Hidden Valley, James Oviatt Building, Longue Vue House and Gardens, Los Angeles, New Orleans, Oakhurst, Paramount Studios, Rosenheim Mansion, Santa Ana Court House, The LaLaurie Mansion, The Orpheum Theatre and YMCA.
The complete list of the locations with latitude and longitude coordinates are listed below in the table.
American Horror Story Locations Map
American Horror Story Locations Table
| Location Name | Latitude | Longitude |
| --- | --- | --- |
| 1542 N Orange Grove Ave (Ally and Ivy's House) | 34.098999 | -118.360298 |
| Buckner Mansion | 29.931902 | -90.079163 |
| Cecil Hotel | 34.044327 | -118.250839 |
| Community Court | 33.753063 | -117.867531 |
| Fawnskin | 34.266979 | -116.941811 |
| Hidden Valley | 34.137291 | -118.935410 |
| James Oviatt Building | 34.047684 | -118.254845 |
| Longue Vue House and Gardens | 29.977083 | -90.122864 |
| Los Angeles | 34.052235 | -118.243683 |
| New Orleans | 29.951065 | -90.071533 |
| Oakhurst | 37.327972 | -119.650742 |
| Paramount Studios | 34.085869 | -118.319160 |
| Rosenheim Mansion | 34.050114 | -118.317245 |
| Santa Ana Court House | 33.750252 | -117.869370 |
| The LaLaurie Mansion | 29.961761 | -90.061165 |
| The Orpheum Theatre | 34.042519 | -118.255692 |
| YMCA | 34.196617 | -118.446251 |
Related TV Series