A Beautiful Mind Locations
A Beautiful Mind is an American biographical drama film directed by Ron Howard, written by Akiva Goldsman, based on the life of John Nash, a Nobel Laureate in Economics. The film was based on the book by Sylvia Nasar. Starring Russell Crowe, Ed Harris, Jennifer Connelly, Christopher Plummer, Paul Bettany, and Adam Goldberg, it was released on December 21, 2001 (United States), earned $313 million worldwide and won 4 Oscars: Best Picture, Best Director, Best Adapted Screenplay and Best Supporting Actress. A Beautiful Mind was shot at Fairleigh Dickinson University, New Jersey; Manhattan College, Fordham University, and Bronx Community College, New York City.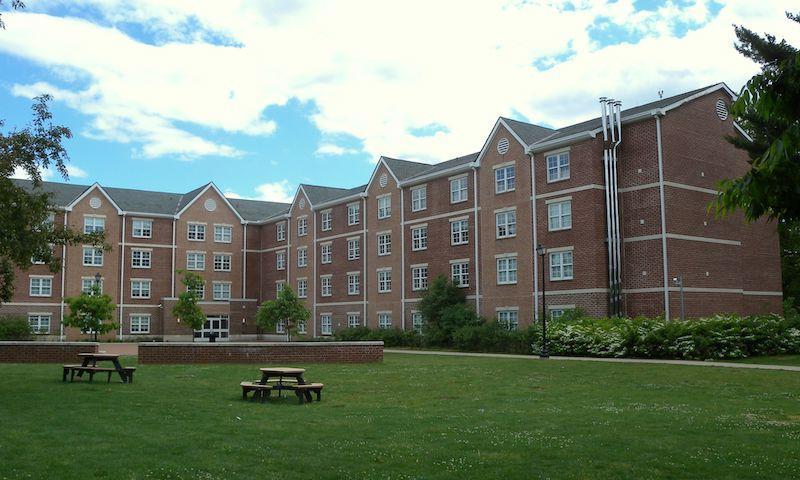 Fordham University, Florham Campus. Photo by Jim.henderson at Wikipedia.
Where was A Beautiful Mind Filmed?
A Beautiful Mind was filmed in Bayonne, Belleville, Bronx Community College, East Orange, Fairleigh Dickinson University, Fordham University, Jersey City, Manhattan College, New York City, Newark, Princeton and Yonkers.
The complete list of the locations with latitude and longitude coordinates are listed below in the table.
A Beautiful Mind Locations Map
A Beautiful Mind Locations Table
| Location Name | Latitude | Longitude |
| --- | --- | --- |
| Bayonne | 40.668224 | -74.115753 |
| Belleville | 40.793076 | -74.151764 |
| Bronx Community College | 40.857506 | -73.912910 |
| East Orange | 40.767464 | -74.206558 |
| Fairleigh Dickinson University | 40.776150 | -74.432259 |
| Fordham University | 40.861938 | -73.885582 |
| Jersey City | 40.717709 | -74.045631 |
| Manhattan College | 40.889626 | -73.902824 |
| New York City | 40.719521 | -74.010223 |
| Newark | 40.733707 | -74.177162 |
| Princeton | 40.352386 | -74.677109 |
| Yonkers | 40.933285 | -73.901955 |
Related Movies