Avengers: Infinity War Locations
Avengers: Infinity War is an American fantasy action-adventure film directed by Anthony Russo and Joe Russo, released on April 23, 2018. It is adapted from the Marvel Comics superhero team the Avengers. Many famous actors and actresses such as Robert Downey Jr., Chris Hemsworth, Mark Ruffalo, Chris Evans, Benedict Cumberbatch, Scarlett Johansson, Tom Holland, Don Cheadle, Zoe Saldana, Tom Hiddleston, Elizabeth Olsen, and Paul Bettany starred in the film. Nominated one Oscar, the film is regarded as one of the greatest super-hero movies of all time. Avengers: Infinity War was filmed in different countries: Philippines, the UK, the USA, and Brazil. Filming locations included Durham Cathedral, Banaue Rice Terraces, Lençóis Maranhenses National Park, and Inverness Castle.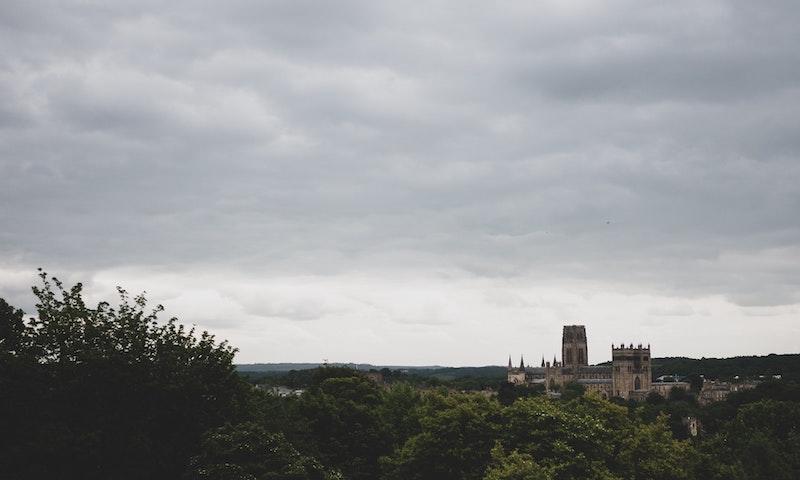 Durham Cathedral. Photo by Scott Hewitt on Unsplash.
Where was Avengers: Infinity War Filmed?
Avengers: Infinity War was filmed in Banaue Rice Terraces, Cockburn Street, Durham Cathedral, Fairburn, Inverness Castle, Pinewood Atlanta Studios, Royal Mile, St Abbs Head, Tallulah Gorge and Waverly Train Station.
The complete list of the locations with latitude and longitude coordinates are listed below in the table.
Avengers: Infinity War Locations Map
Avengers: Infinity War Locations Table
| Location Name | Latitude | Longitude |
| --- | --- | --- |
| Banaue Rice Terraces | 16.915314 | 121.067322 |
| Cockburn Street | 55.950600 | -3.190000 |
| Durham Cathedral | 54.773235 | -1.576355 |
| Fairburn | 33.564510 | -84.578888 |
| Inverness Castle | 57.476147 | -4.225446 |
| Pinewood Atlanta Studios | 33.474232 | -84.510399 |
| Royal Mile | 55.948910 | -3.195390 |
| St Abbs Head | 55.899391 | -2.131560 |
| Tallulah Gorge | 34.729900 | -83.385750 |
| Waverly Train Station | 55.951511 | -3.191630 |
Related Movies