Closer Locations
Closer is an American romantic drama film directed by Mike Nichols, written by Patrick Marber, based on his play of the same name. Starring Natalie Portman, Jude Law, Clive Owen, Nick Hobbs, Julia Roberts, and Colin Stinton, the film follows the relationships of two couples. It was released on December 3, 2004, grossed $115.5 million worldwide, and nominated for 2 Oscars and won the 2005 Golden Globes for "Best Performance by an Actor in a Supporting Role in a Motion Picture" (Clive Owen). Closer was shot in Manhattan, New York City, New York, USA and London, England, UK. Filming locations included Elstree Studios, Renaissance London Heathrow Hotel, Whiteleys, and Theatre Royal, Drury Lane.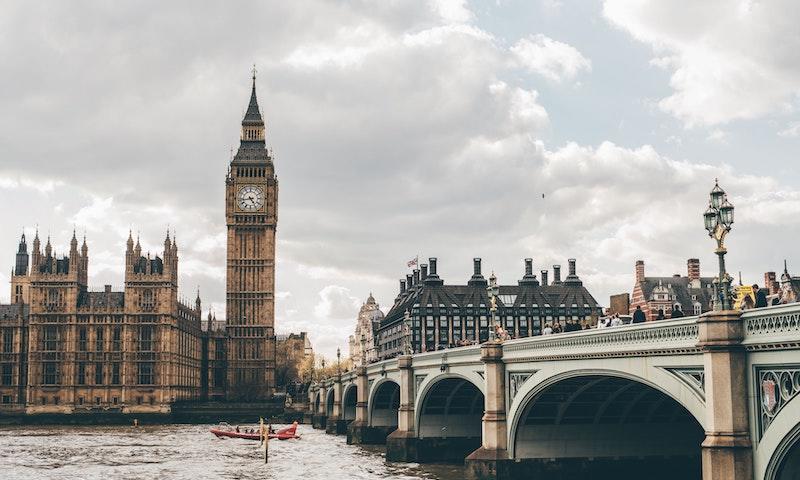 London, UK. Photo by Eva Dang on Unsplash.
Where was Closer Filmed?
Closer was filmed in Cowcross St, Elstree Film Studios, London, Manhattan, Postman's Park, Renaissance London Heathrow Hotel, SEA LIFE Centre London Aquarium, Southampton Pl, Theatre Royal, Drury Lane and Whiteleys.
The complete list of the locations with latitude and longitude coordinates are listed below in the table.
Closer Locations Map
Closer Locations Table
| Location Name | Latitude | Longitude |
| --- | --- | --- |
| Cowcross St | 51.520126 | -0.103468 |
| Elstree Film Studios | 51.658085 | -0.269234 |
| London | 51.507195 | -0.128776 |
| Manhattan | 40.783405 | -73.972084 |
| Postman's Park | 51.516750 | -0.097718 |
| Renaissance London Heathrow Hotel | 51.480820 | -0.444506 |
| SEA LIFE Centre London Aquarium | 51.501976 | -0.119245 |
| Southampton Pl | 51.517830 | -0.121671 |
| Theatre Royal, Drury Lane | 51.512817 | -0.120390 |
| Whiteleys | 51.514576 | -0.188471 |
Related Movies