There Will Be Blood Locations
There Will Be Blood is an American epic drama film written and directed by Paul Thomas Anderson, loosely based on Upton Sinclair's novel Oil! Starring Daniel Day-Lewis, Paul Dano, Ciarán Hinds, Barry Del Sherman, Paul F. Tompkins, Dillon Freasier, Randall Carver, and Coco Leigh, it was released on December 26, 2007 (United States), and won 2 Academy Awards including "Best Performance by an Actor in a Leading Role" (Daniel Day-Lewis). The filming took place in Marfa, Texas and Los Angeles, California. Thornewood Castle was used as the exterior of the mansion. The other filming locations were Greystone Park & Mansion in Beverly Hills and El Mirage Dry Lake in California.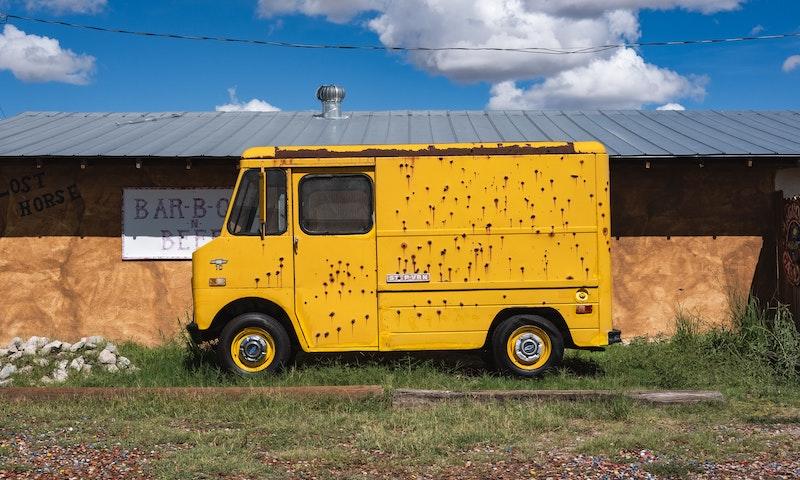 Marfa, TX, USA. Photo by Ben Weinstein on Unsplash.
Where was There Will Be Blood Filmed?
There Will Be Blood was filmed in El Mirage Dry Lake, Greystone Park & Mansion, Lompoc, Los Angeles, Marfa, Santa Clarita, Shafter and Thornewood Castle.
The complete list of the locations with latitude and longitude coordinates are listed below in the table.
There Will Be Blood Locations Map
There Will Be Blood Locations Table
| Location Name | Latitude | Longitude |
| --- | --- | --- |
| El Mirage Dry Lake | 34.646996 | -117.600151 |
| Greystone Park & Mansion | 34.092033 | -118.401154 |
| Lompoc | 34.653389 | -120.457733 |
| Los Angeles | 34.052235 | -118.243683 |
| Marfa | 30.309450 | -104.020638 |
| Santa Clarita | 34.414139 | -118.554192 |
| Shafter | 29.815365 | -104.301720 |
| Thornewood Castle | 47.130314 | -122.551346 |
Related Movies